Regular price
Sale price
€27,95 EUR
Unit price
per
Sale
Sold out
Clear Quartz,Hematite, Opalite and Black Labradorite Tassel Mala Bead
CHAKRA: Root, Throat, Third Eye and Crown
ELEMENT: Fire, Earth And Water
~ The master crystal of healing our bodies and auric fields
Clear Quartz brings us pure life force energy with vibrations drawn down from the Universe and nature
They promote balance and harmony within
Clear Quartz is a highly programmable stone making it perfect for meditation, manifesting or healing
It protects from negativity and offers psychic protection against black magic
Black Labradorite
A stone of transformation, Labradorite is a useful companion through change, imparting strength and perseverance.
The labradorite crystal can boost your psychic abilities and sharpen your intuition. You will possess a psychic knowing that will make you more confident about taking action, expressing what you feel, and following your inspiration!
This stone may look just like a beautiful stone, but it can also strengthen your willpower and spiritual focus.
Labradorite attracts luck, which is why it's also called the Good Luck Stone. If you wish for more abundance, good fortune, and success in your life, this is a stone that you should never be without!
~ Hematite is a stone that is a natural pain reliever it brings grounding energies to us
It is symbolic of Mother Earth and said to draw success toward you with its magnetic pull
Boosting for our immune system
Hematite is a natural pain reliever, hold over the sore spot for 10 minutes whilst relaxing
Metaphysical healing for air, car or travel sickness, blood disorders
Opalite Stone
Opalite is associated with youth and child-like wonder. It helps you see life with optimism and curiosity. This stone is said to allow those who use it to understand how to go with the flow. It casts out negativity with its positive and warm energy. 
Opalite is also known to put heavy hearts at ease. People who struggle with depression and other mental illnesses benefit from using this stone to relieve their sorrows. It's also a stone of new beginnings and clarity. The symbolism of Opalite is unlike any other stones because it does not come from the earth. 
Opalite boosts moods and makes a storm pass. This could be a physical storm or a storm of the mind. When people need to take their minds off their troubles, they turn to Opalite. It reminds people to be joyful redirects their energies elsewhere.
These feature gemstones of 8mm sizing with knotting in between and a larger tassel 
Mala beads are used to practice a daily mantra whilst meditating. You begin on one side and work through each bead until you reach the larger guru in the centre. Repeat your chant on the other side
Your affirmation may be whatever inspires you. You set your intent and focus to this thought
When wearing you will retain the spiritual energies and bring them into your daily routine
Please do not wet malas as their quality may be affected over time.
Share
View full details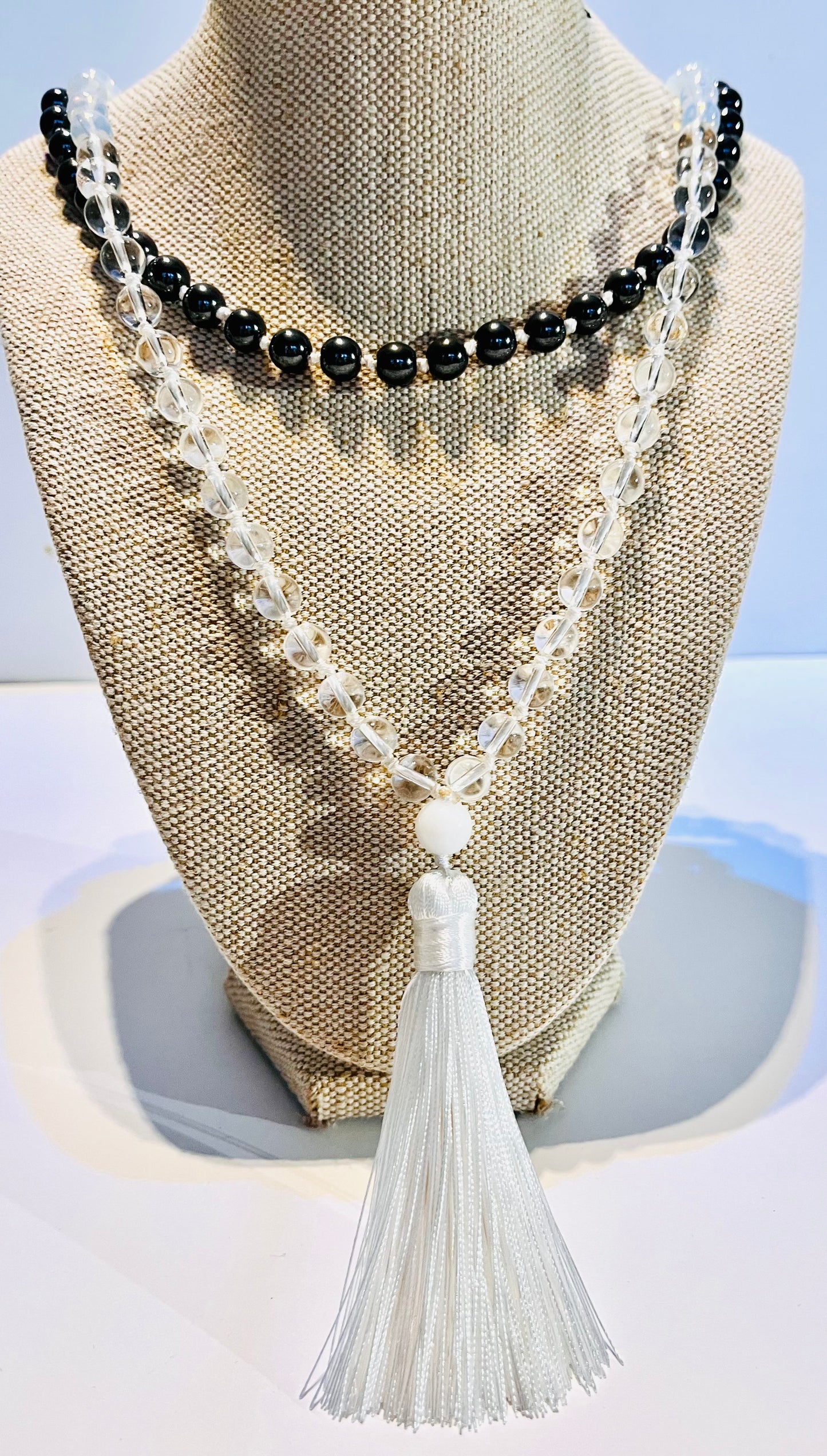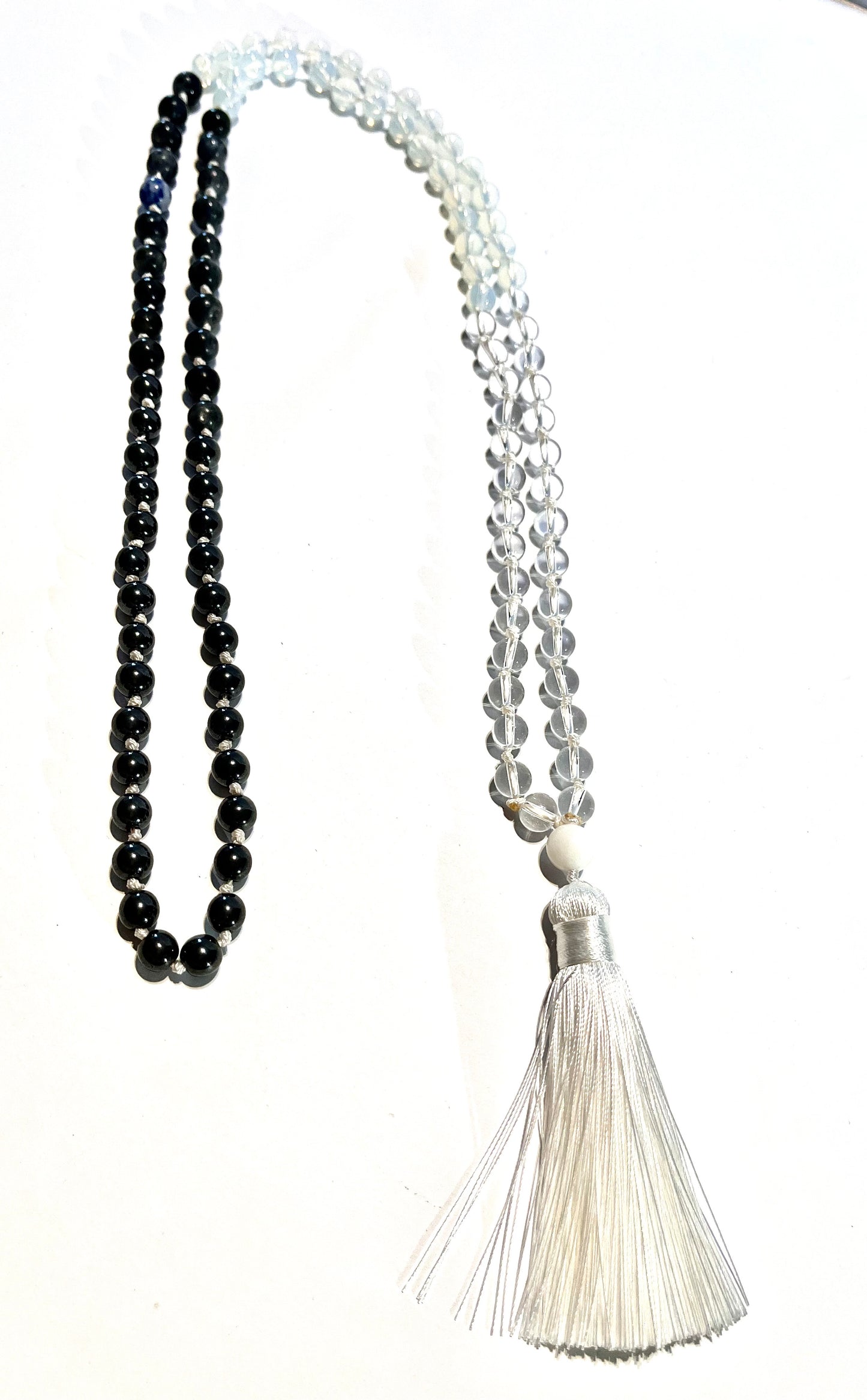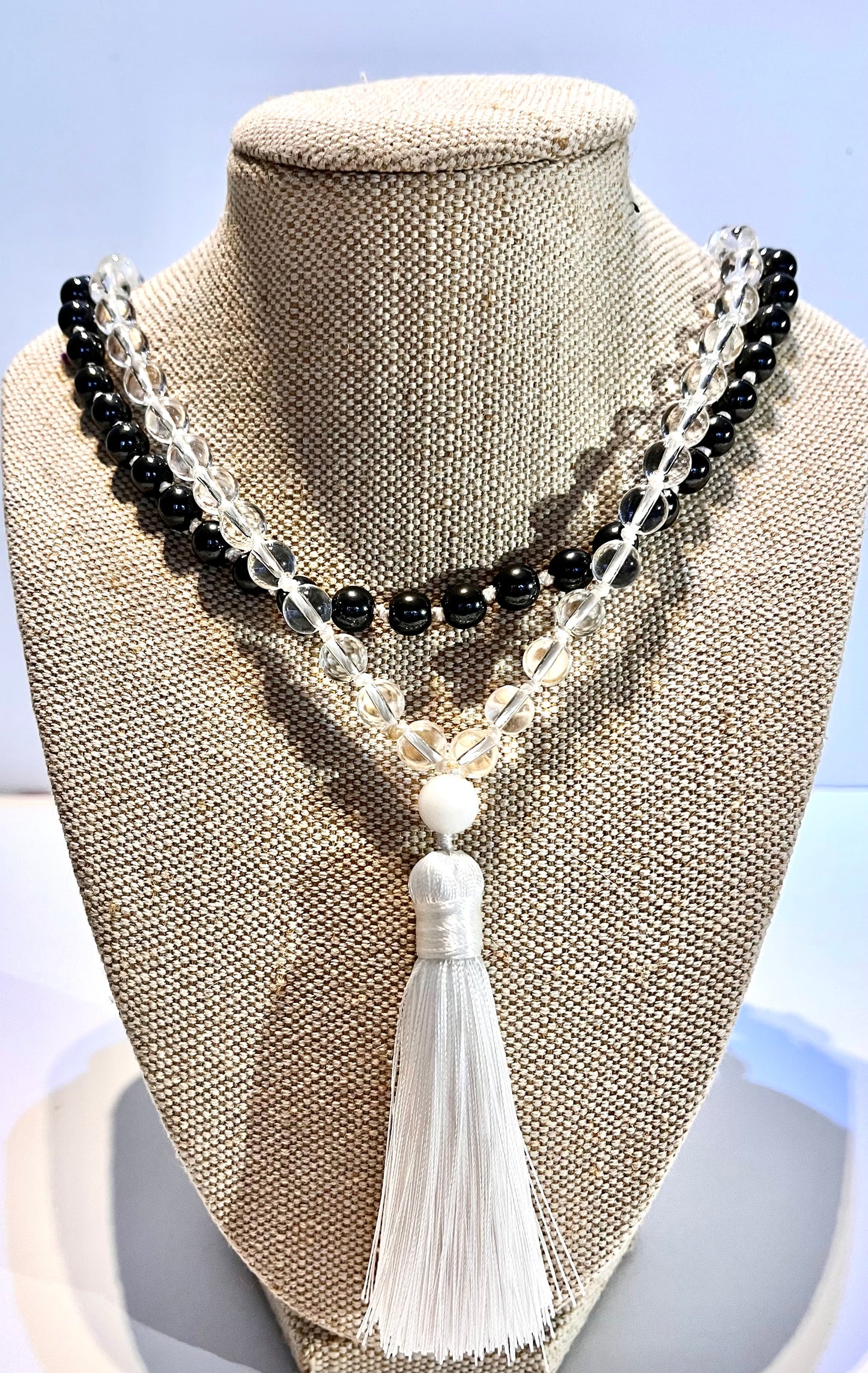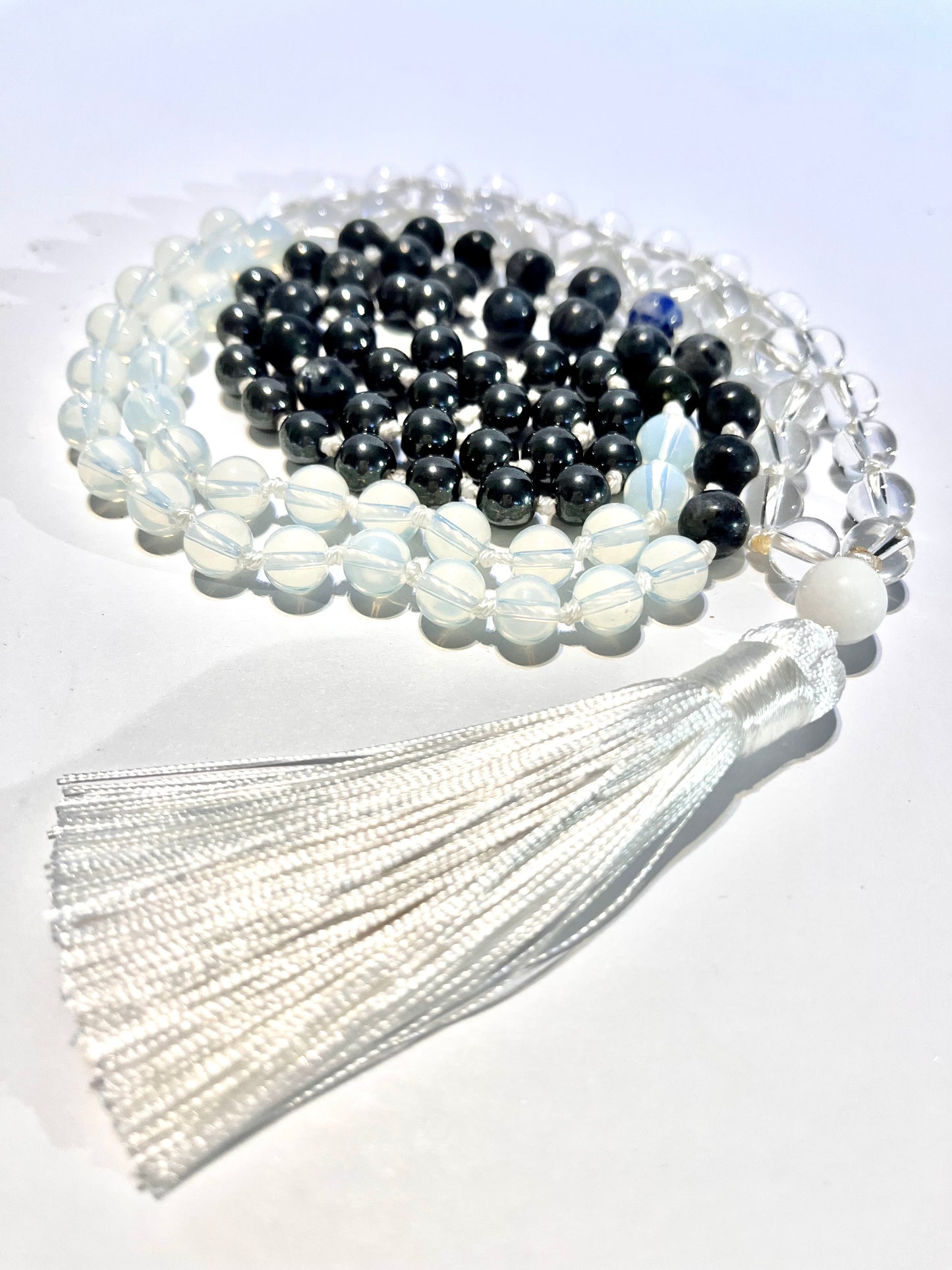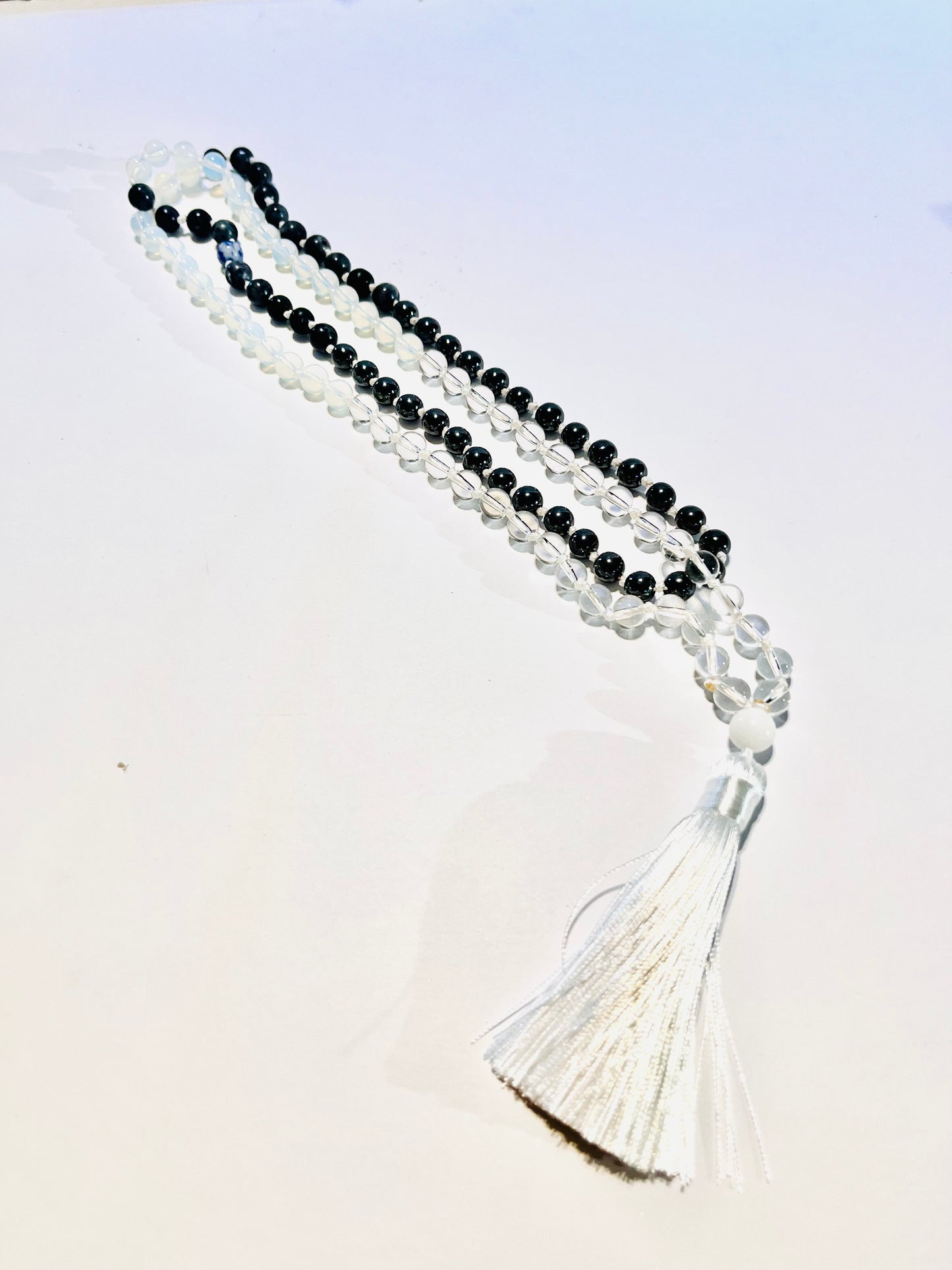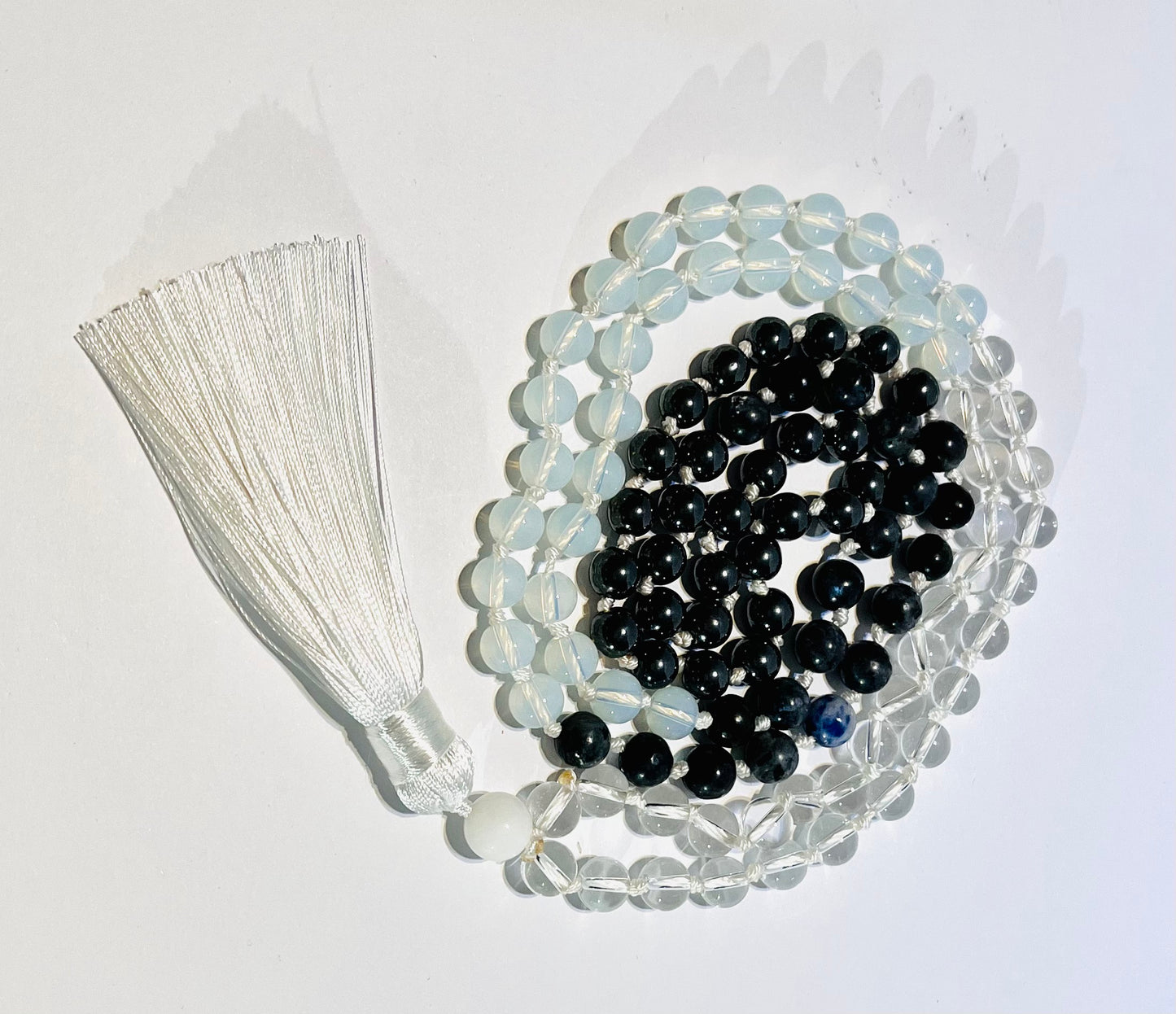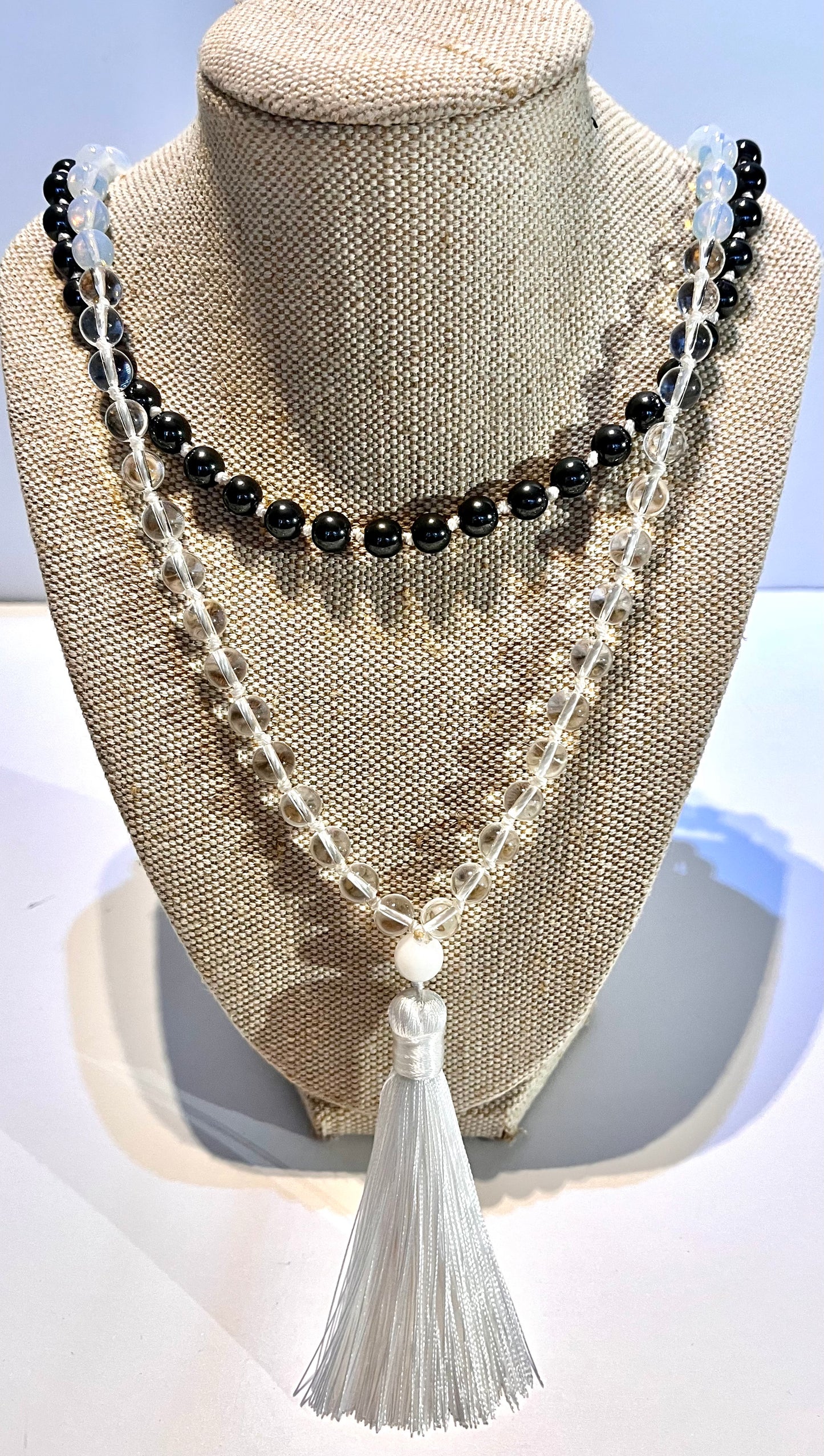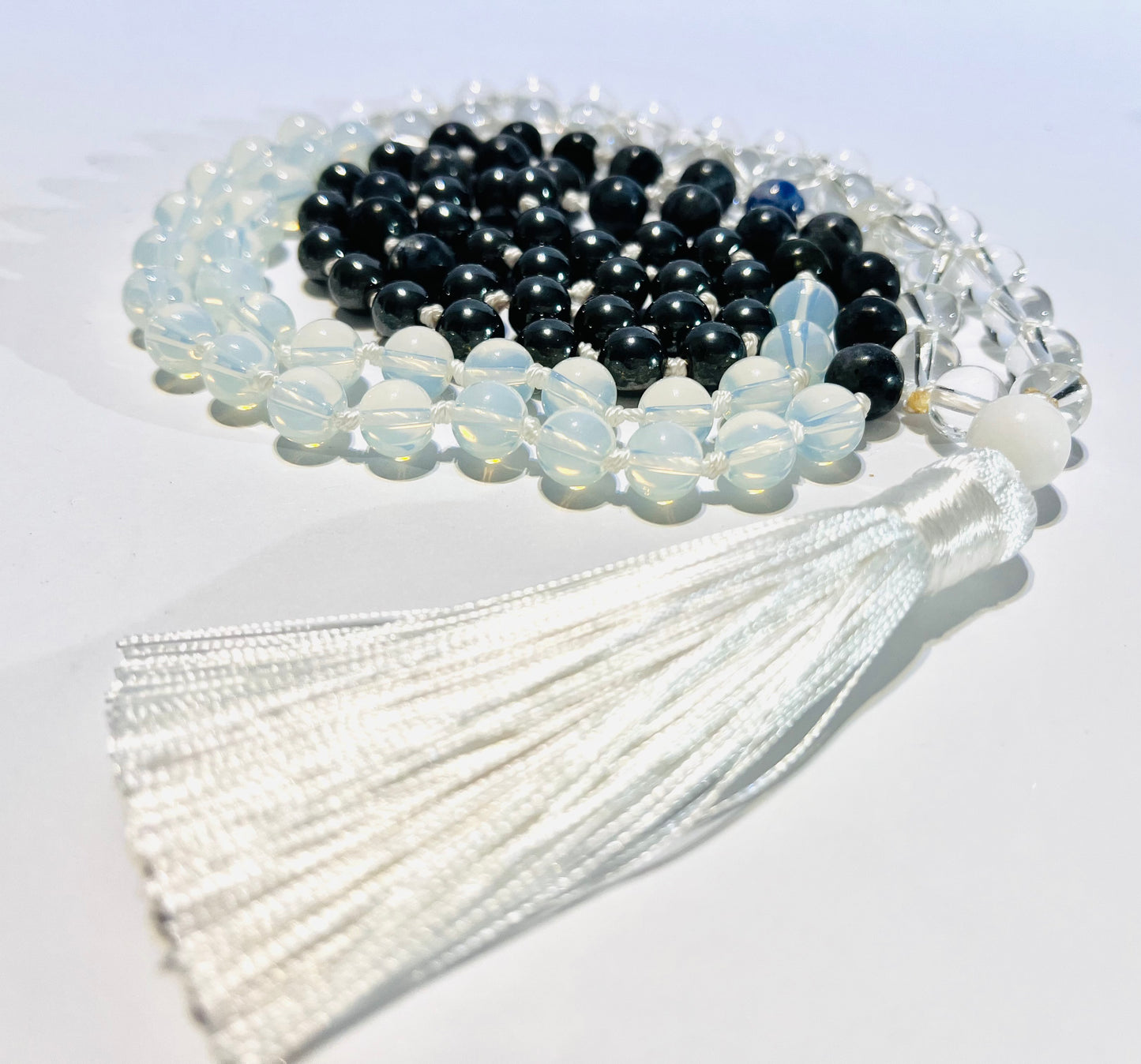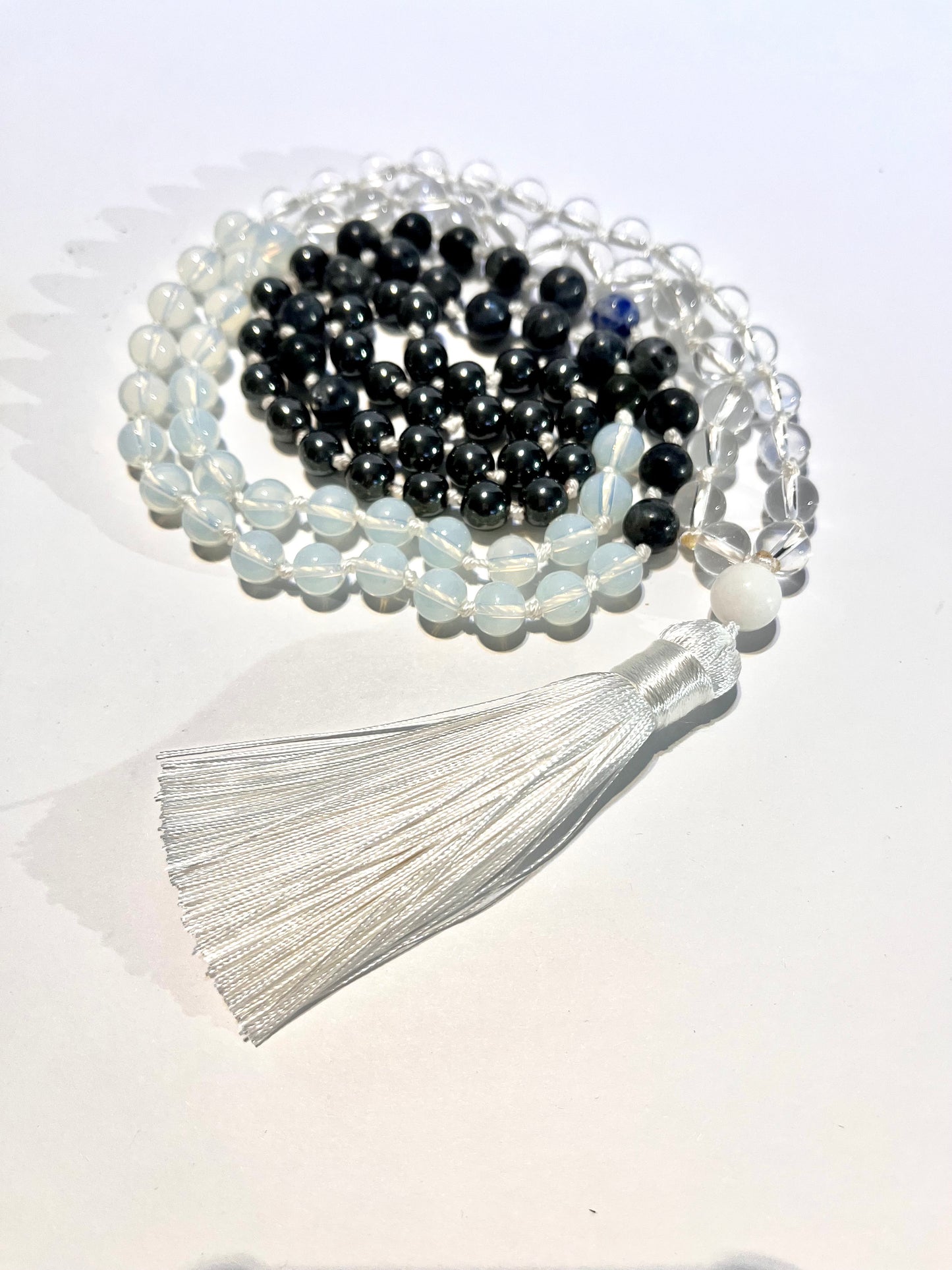 Why Alma Yoga Products?
Crystals Selected One By One

Our Jewellery are Handmade in Australia, (my Studio)

All Of Our Crystals & Products Have Been Ethically Sourced

Affordable Prices for everyone who love crystals