Regular price
Sale price
€17,95 EUR
Unit price
per
Sale
Sold out
Gorgeous Bracelet Set, Aquamarine and Lava stone
Crystals & Stones:

Aquamarine, Lava Stone (Also Known as: Blue Beryl)

Wrist Size:

One size fits 16cm to 19cm

Bead Size (Approximate):

8mm Beads

Type:

Elastic Bracelet

Bead Shape:

Round

Surface:

Polished
PLEASE NOTE: To Prolong the life of your bracelet, we recommend that you do not swim, shower, or bathe with your bracelet on. Exposure to water can weaken the band and knots. It can also cause erotion on the clasp if you choose a metal alloy clasp. We also recommend taking your bracelet off before going to sleep and not stretching or playing with your bracelet to limit the changes of it getting caught on something and snapping the band.
METAPHYSICAL PROPERTIES:
Intentions:

Calming, Cleansing, Stress Relief

Chakra:

Throat

Zodiac:

Aquarius, Pisces

Elements:

Water
Metaphysical Properties of Aquamarine: Aquamarine, meaning water of the sea, embodies the calming and soothing energies of the gentle rolling tide. It cleanses the body and soul, and opens one to tranquility, calm, and inner strength. An Aquamarine stone can be a powerful tool to bring courage, especially in times of anger or other emotional issues. Aquamarine is one of the strongest stones for clearing and balancing the Throat Chakra. It is associated with the zodiac signs of Aquarius and Pisces. Because of its calming energy, it can help you connect with the natural energy and spirit of the Element of Water.
Metaphysical Properties of Lava Stone: Lava stones are made from naturally cooled volcanic lava. Lava stone is renowned for its grounding properties and is said to bring stability, balance and connection. The porous nature of the stones makes it perfect for use in aromatherapy, allowing the essential oils to be absorbed into the rock and the aroma diffused with the warmth of the skin and will allow you to enjoy the benefits of your favorite essential oils at any time of the day.
Share
View full details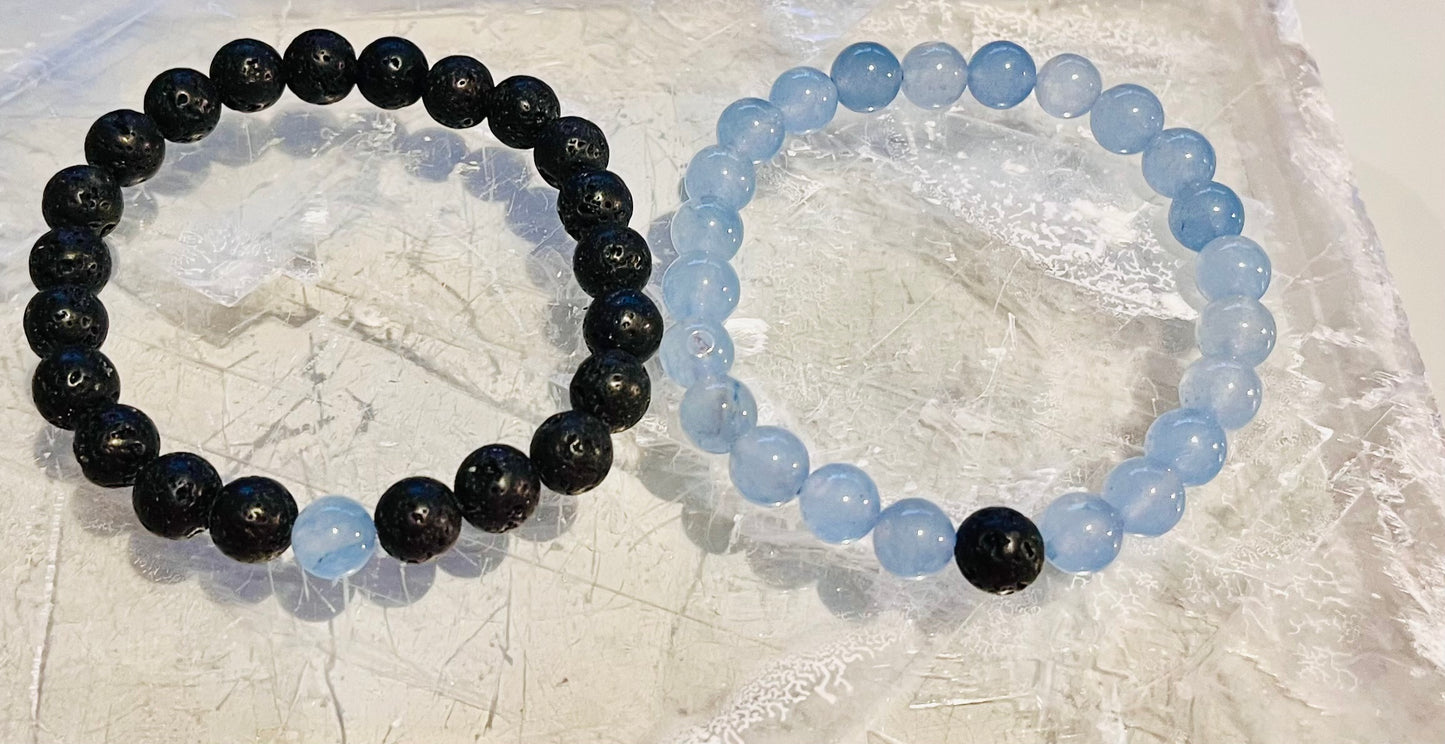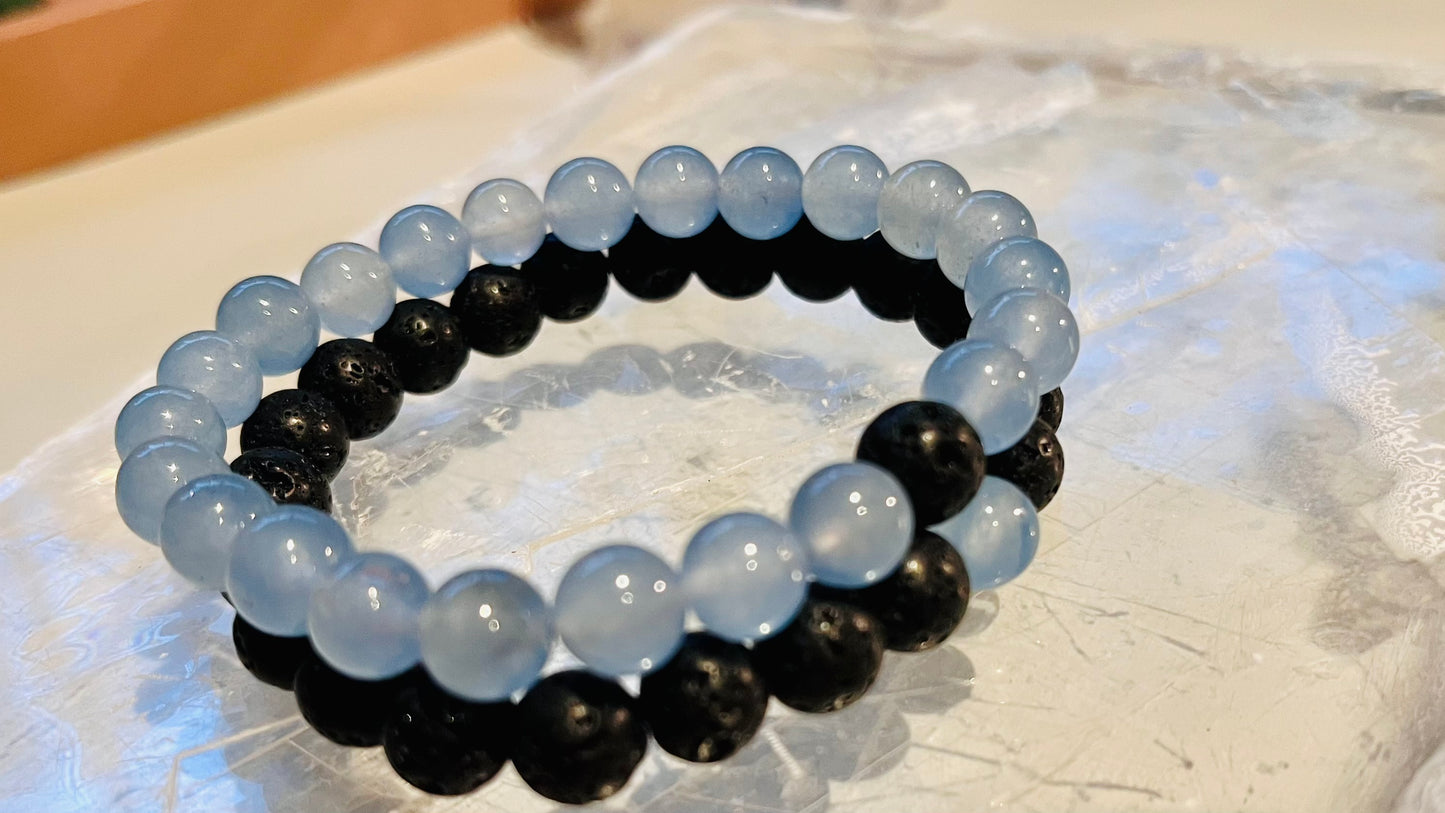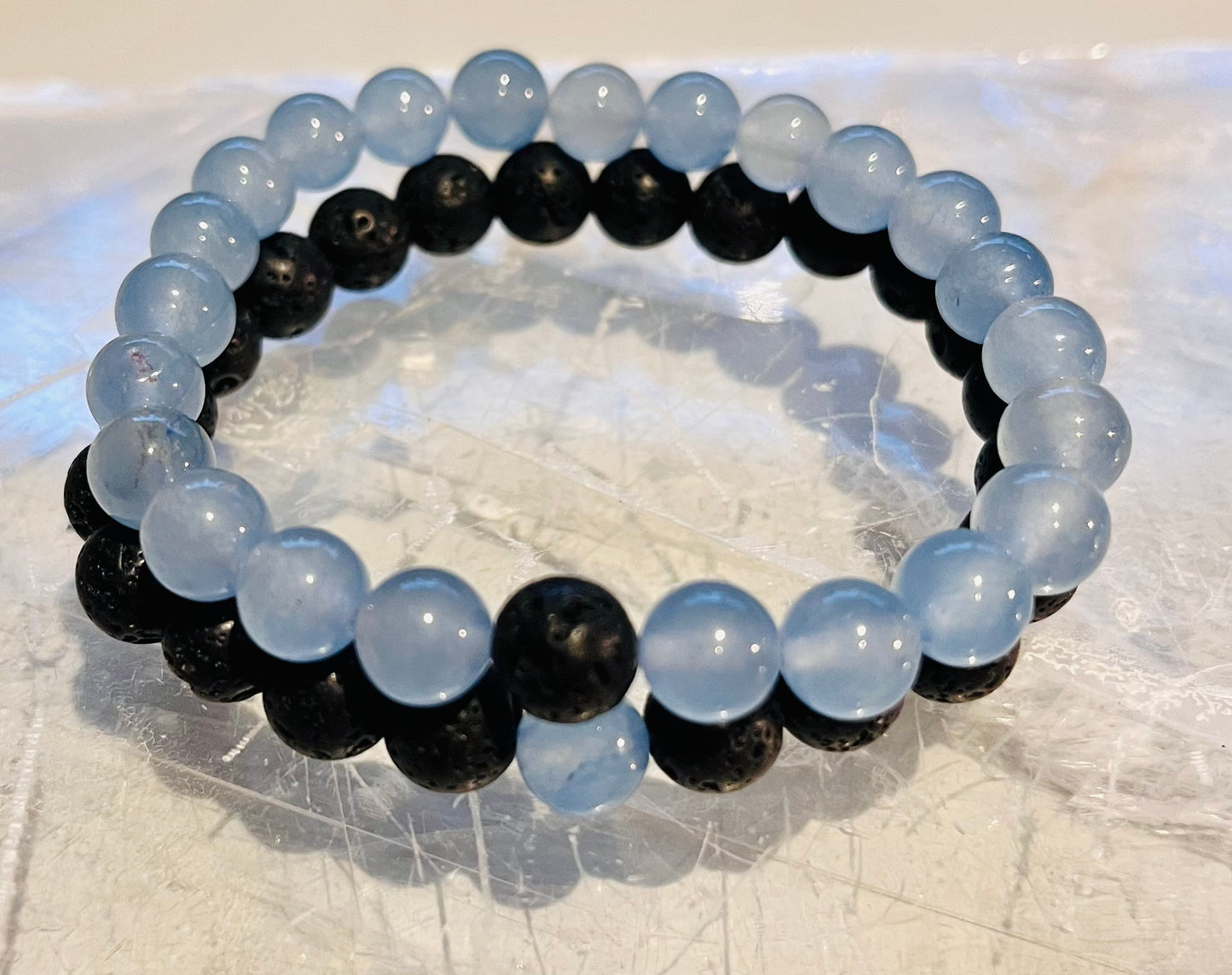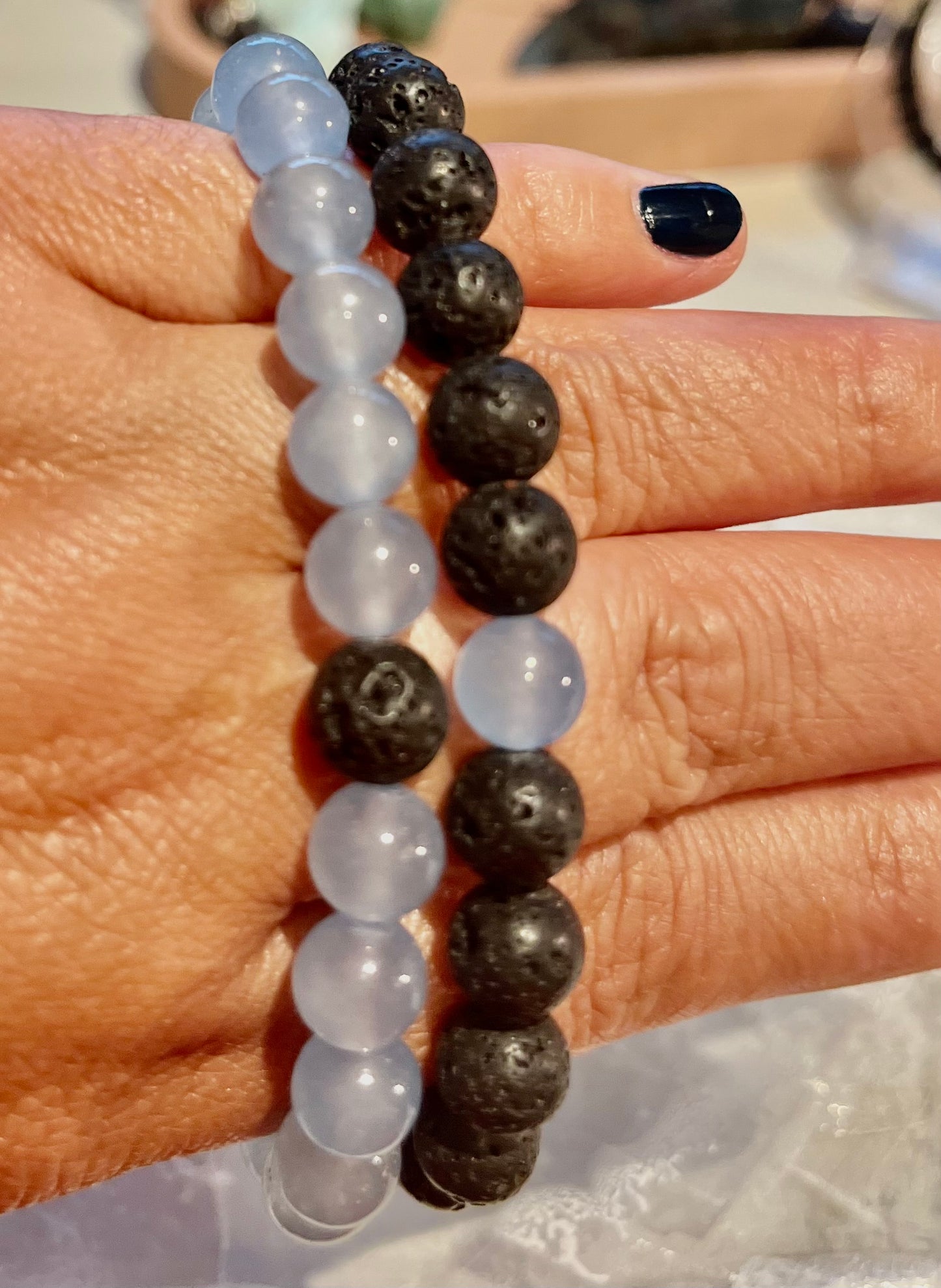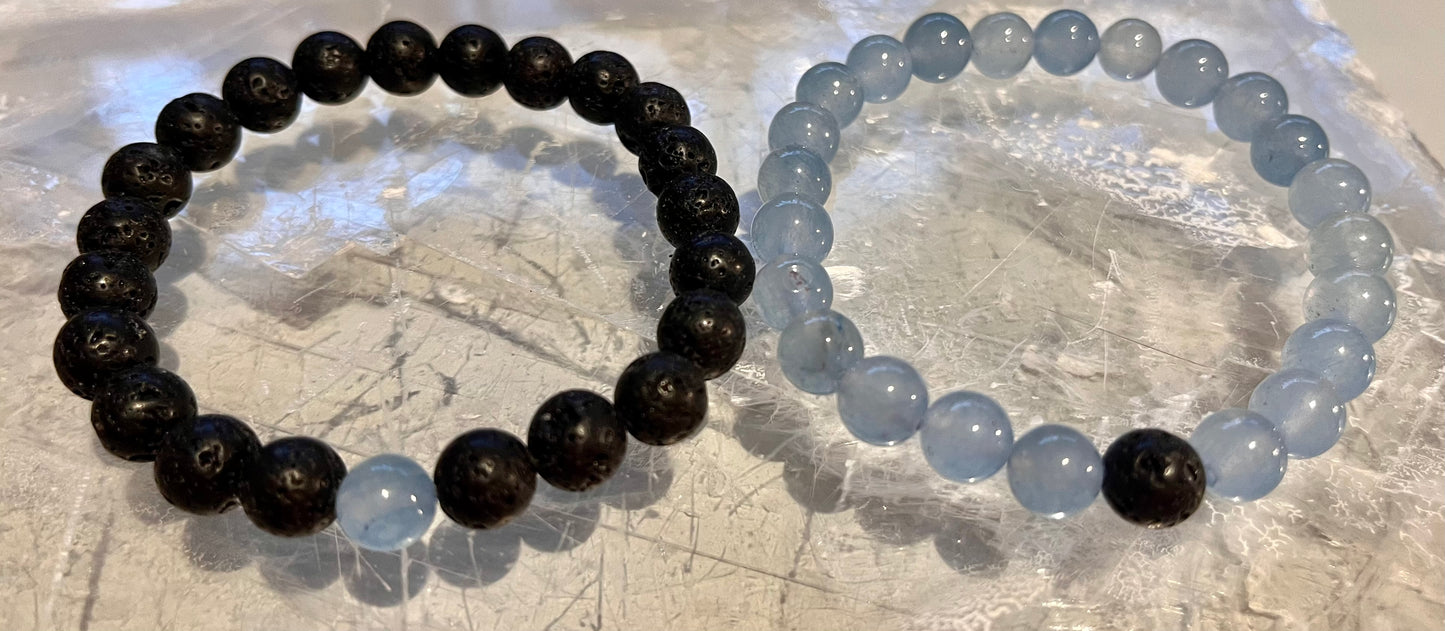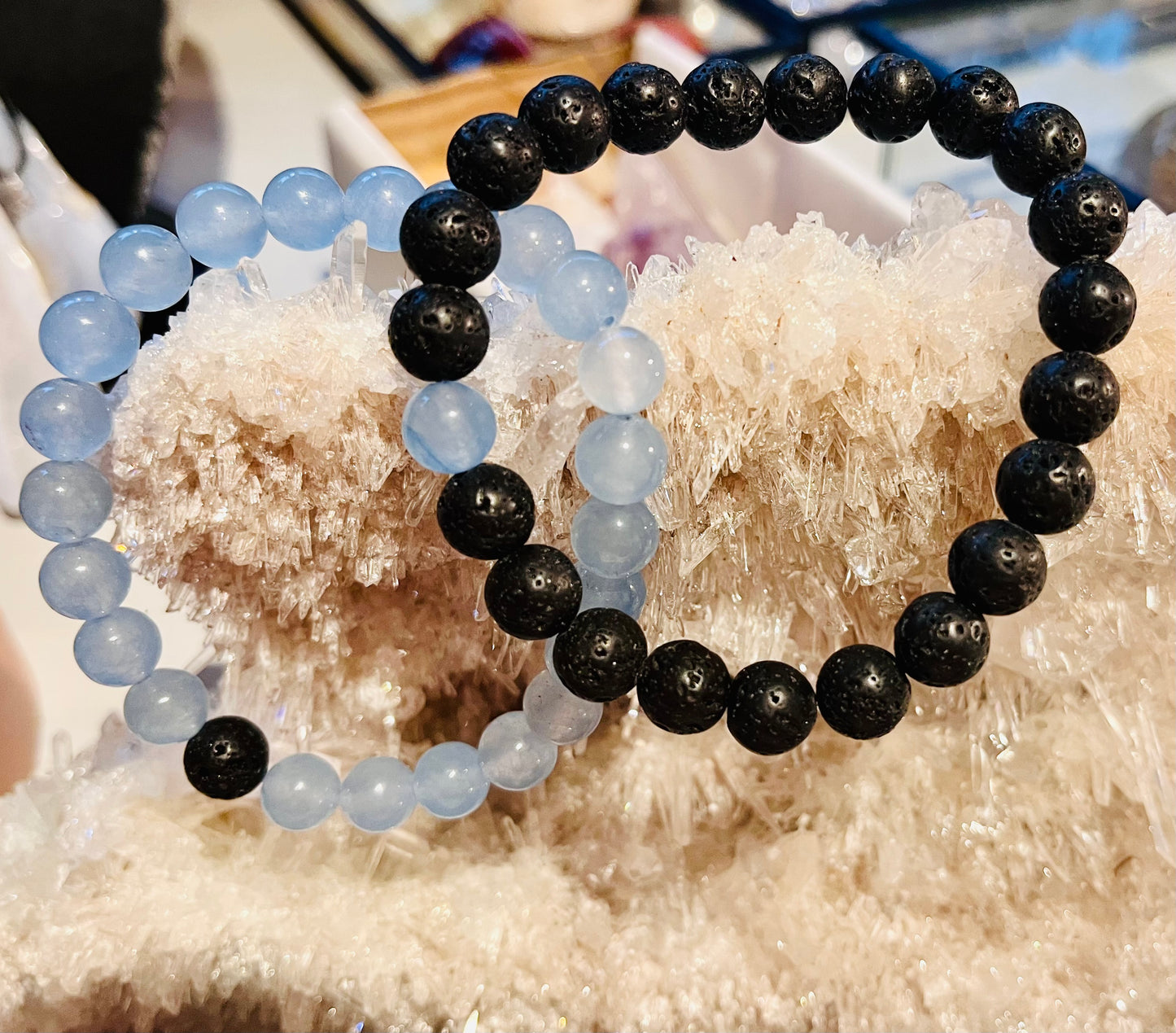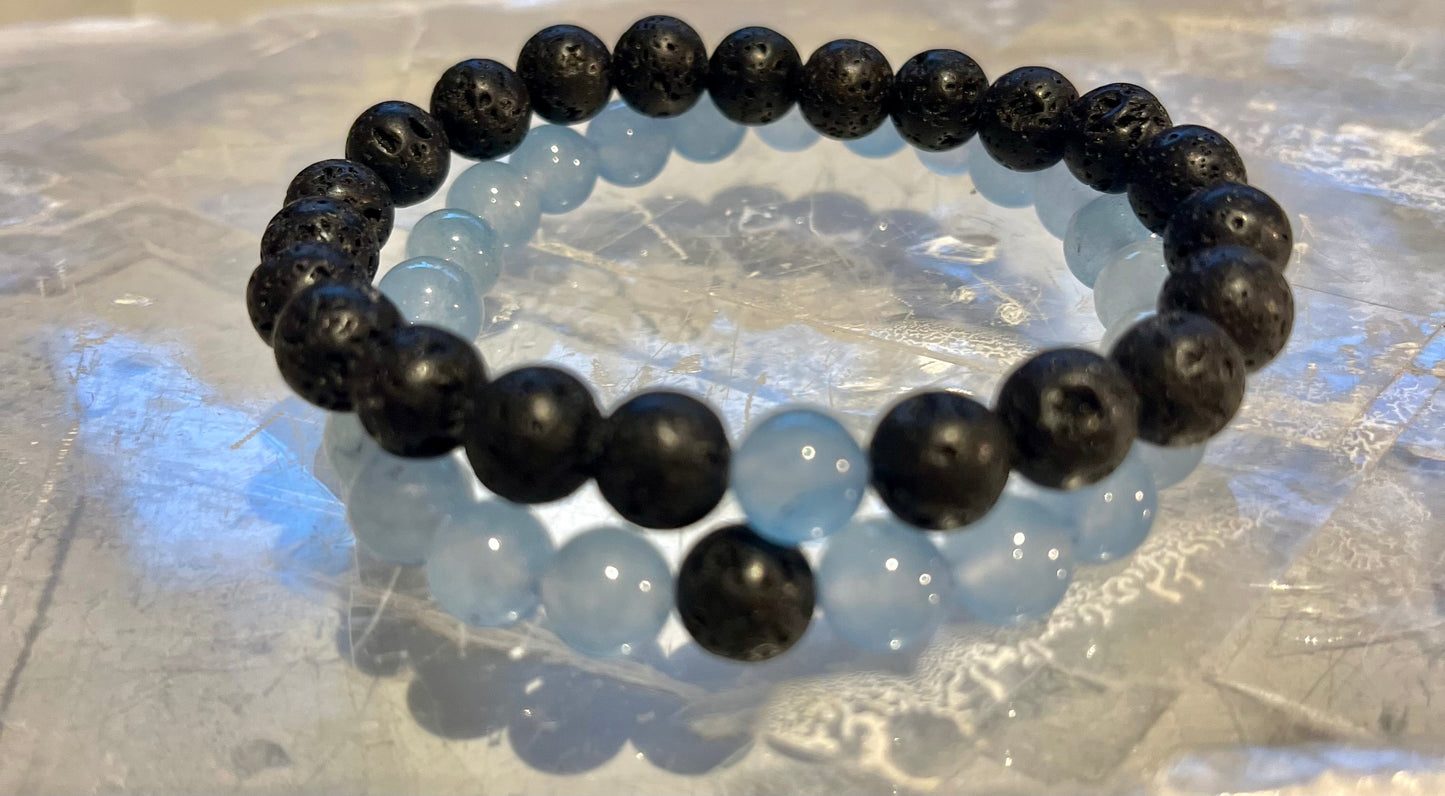 Why Alma Yoga Products?
Crystals Selected One By One

Our Jewellery are Handmade in Australia, (my Studio)

All Of Our Crystals & Products Have Been Ethically Sourced

Affordable Prices for everyone who love crystals