Regular price
Sale price
€12,95 EUR
Unit price
per
Sale
Sold out

Lapis Lazuli Elastic Bracelet (Serenity • Awareness •Deepens Your Meditation)  

Listing is for 1 (one) 8mm elastic bracelet.
Metaphysical properties:
Lapis Lazuli is said to help enhance your awareness, insight and truth. It is a healing gemstone that has existed since the beginning of time. Lapis Lazuli stones make wonderful tools to deepen your meditation during your yoga practice. It is a universal symbol of wisdom and truth. Lapis Lazuli activates the psychic centers at the Third Eye, and balances the energies of the Throat Chakra.

- stimulates wisdom and good judgment in the practical world
- aids problem solving for lawyers, and creates new ideas
- pactivating the higher mind and enhancing intellectual ability
- stimulates the desire for knowledge, truth and understanding
- aids the process of learning.
- enhancing memory.
- stone of truth
- aids in communication
- stone of friendship and brings harmony in relationships.

Lapis Lazuli enhances circulation and improves cardiac rhythm. It reduces vertigo and lowers blood pressure, and is thought to alleviate insomnia.
Lapis is beneficial for women suffering from menstrual irregularities, and relieves cramps, stiffness and lumbago.
Precious and Semi-precious gemstones have been used since recorded history and probably before, for spiritual, emotional, and physical healing. Healers all over the world are using them. Please note Crystal Healing is not meant to replace conventional medicine, but rather to compliment and enhance it. It is not to be used as a prescription, diagnosis or treatment. The information given is purely metaphysical in nature and is by no means medical. Crystal Healing is not an independent therapy, but one that is part of a holistic healing approach. By using this site and associated materials, you acknowledge and agree that you personally assume responsibility for your use or misuse of this information.

Made with love, light, and positive energy, cleansed before I ship out to you.
Visit my other Items
Afterpay Available 
Share
View full details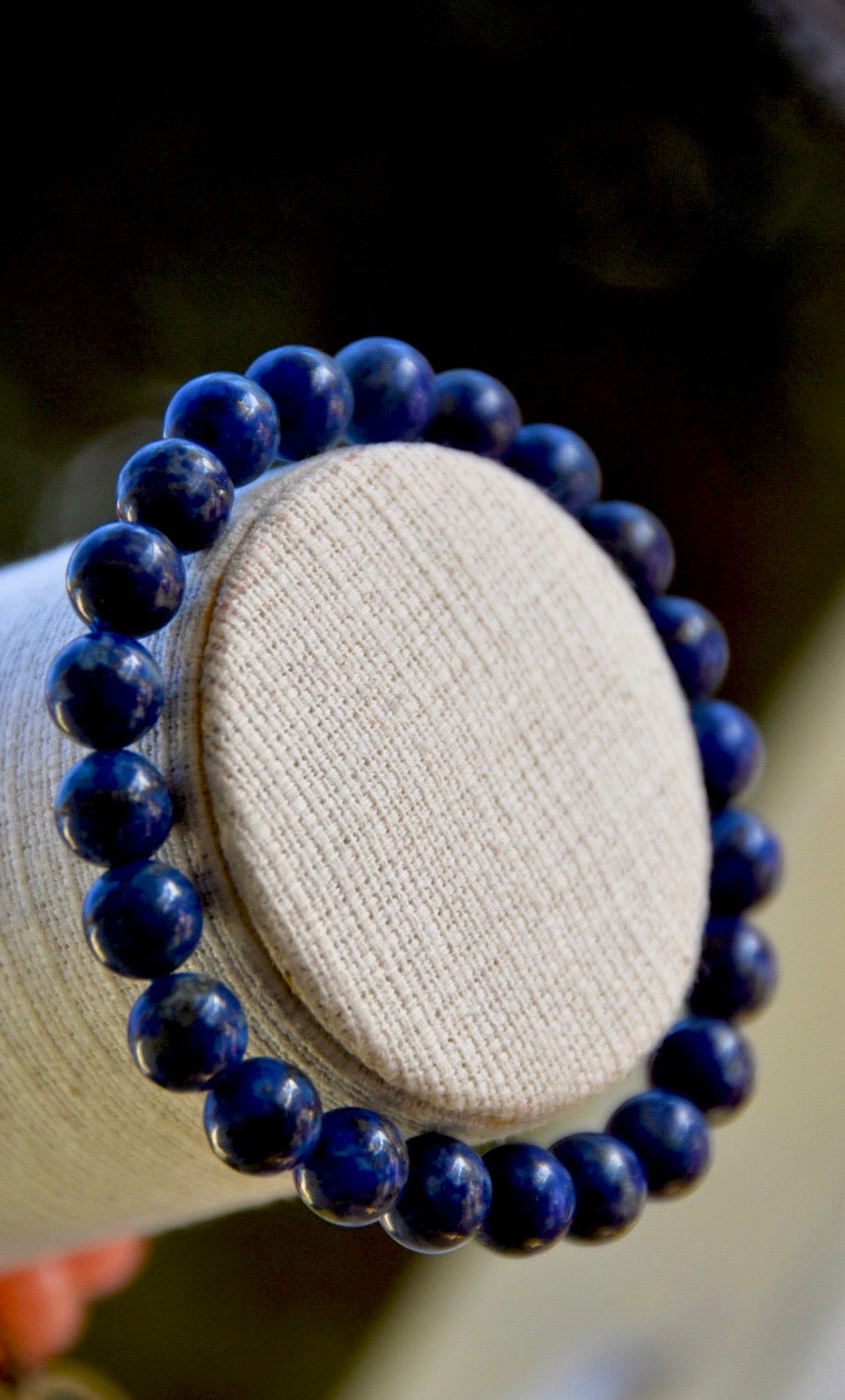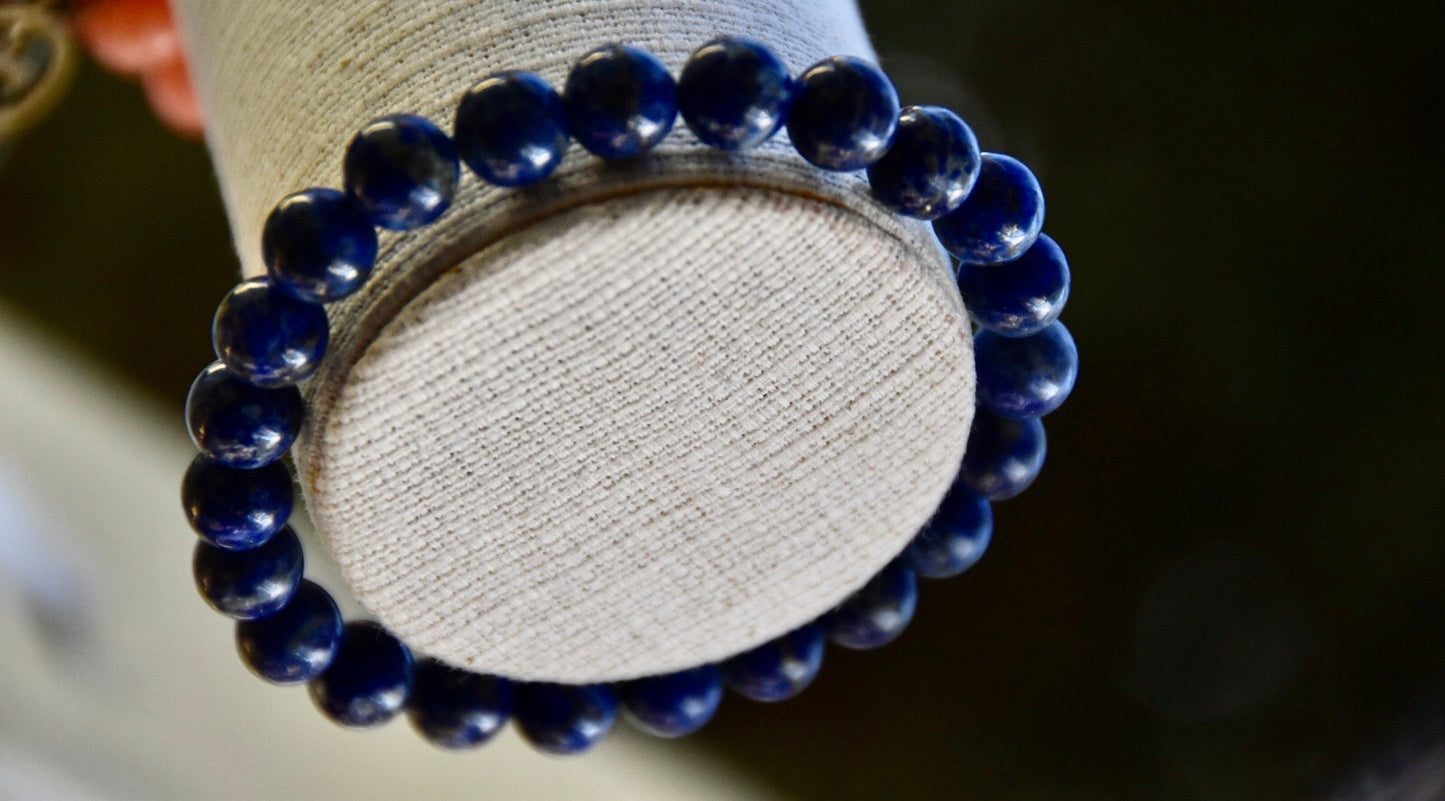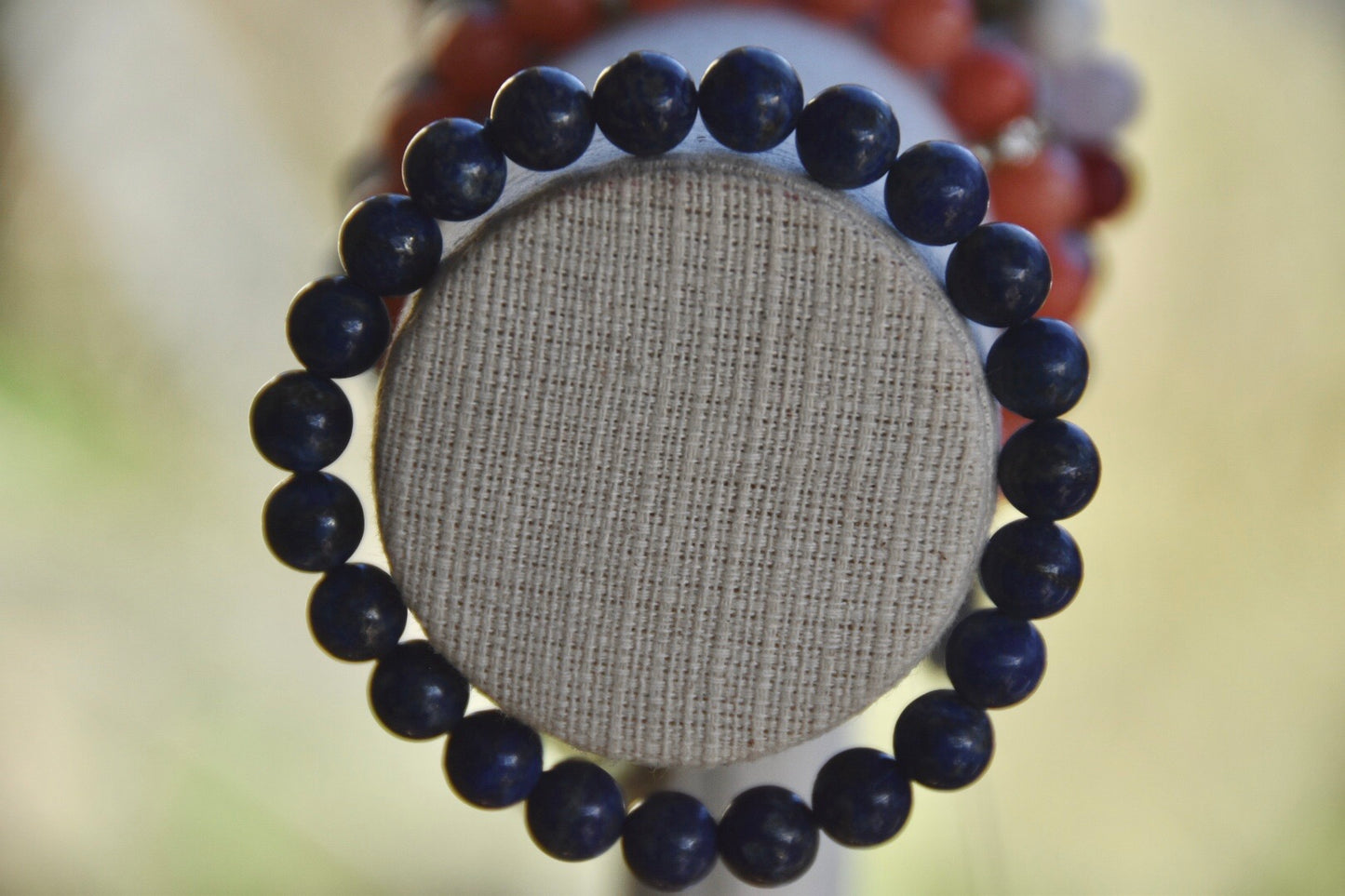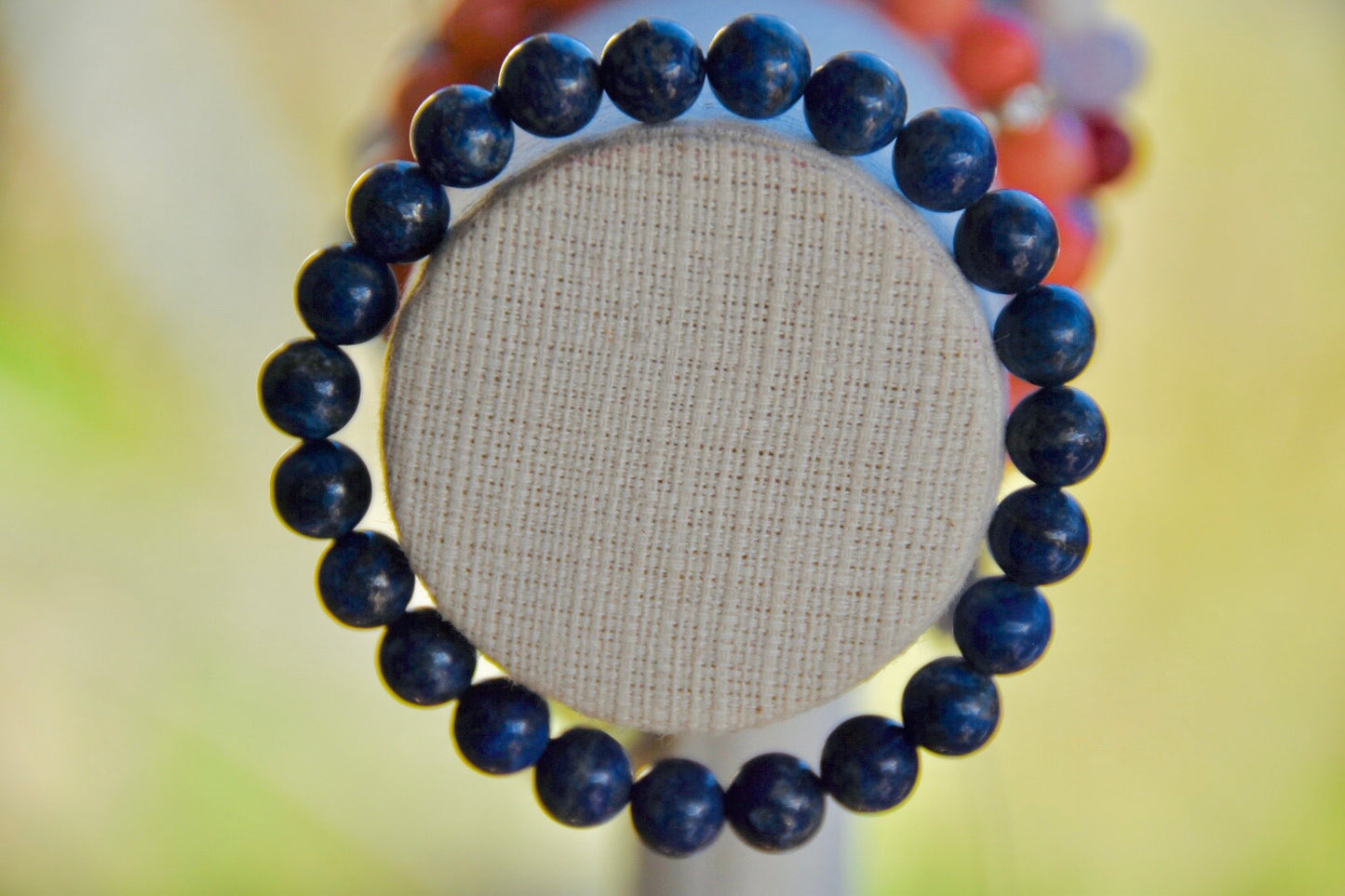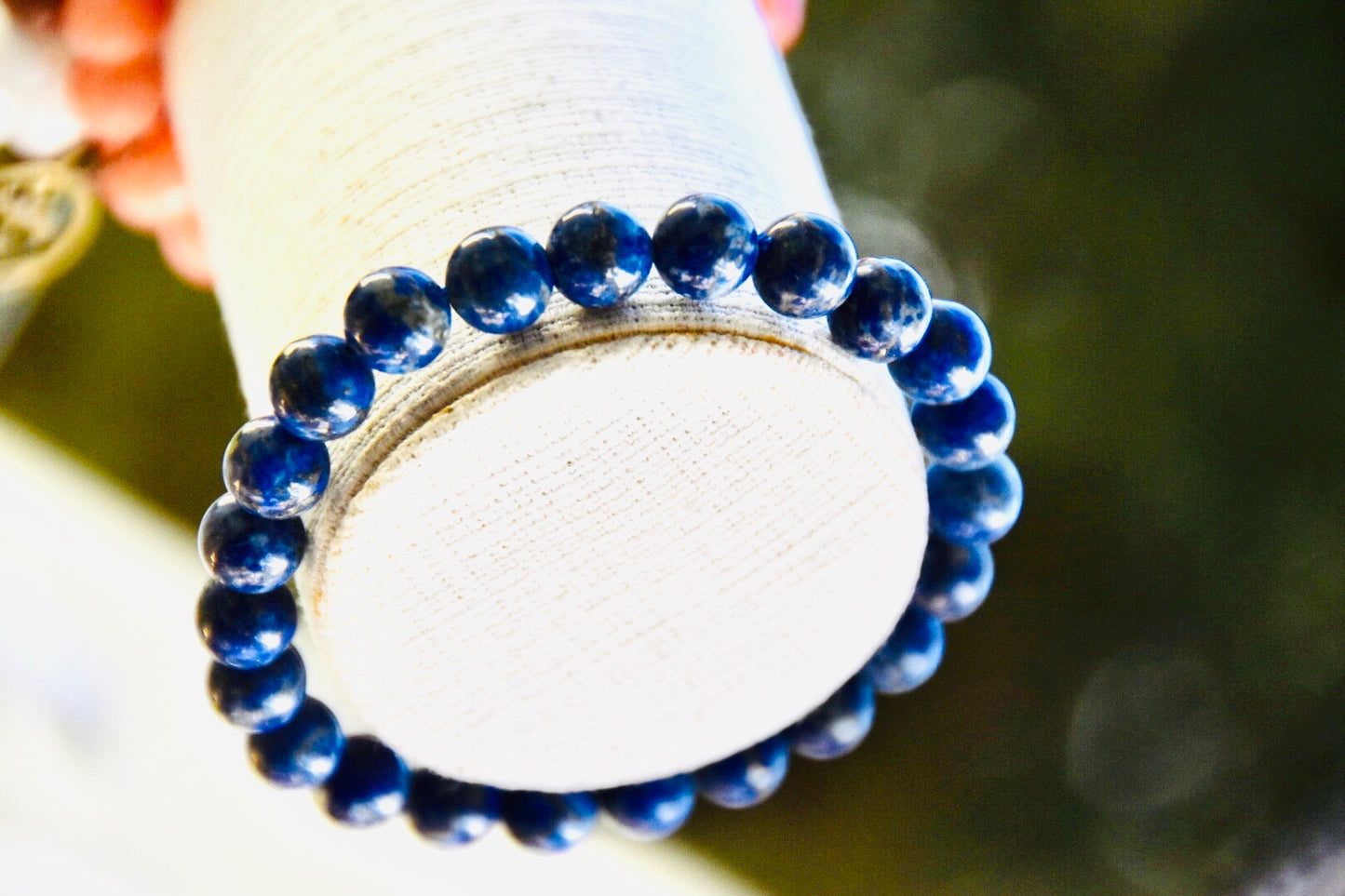 Why Alma Yoga Products?
Crystals Selected One By One

Our Jewellery are Handmade in Australia, (my Studio)

All Of Our Crystals & Products Have Been Ethically Sourced

Affordable Prices for everyone who love crystals