Regular price
Sale price
€13,95 EUR
Unit price
per
Sale
Sold out
Lilac Lepidolite 8mm Bracelet 

Genuine Lepidolite Bracelet, Depression & Anxiety Relief, Overcoming Addictions, Healing Crystals, Chakra Jewelry, Stress Relief, Lithium
Natural  AA Grade Lepidolite. 8mm
IMPORTANT:
♥ Lepidolite belongs to the mica group of materials, specifically it is lithium, aluminium-rich mica. Since Lepidolite is a mica material, it is not truly defined as a stone. Lepidolite was first discovered in the 18th century, when it was called "Lilalite" because of its lavender colour. However, it was later named "Lepidolite" by scientists, from the Greek "lepidos", which means "scale", referring to its scaly appearance caused by flakes of lithium. Lepidolite is sometimes referred to as the "grandmother stone" or the "peace stone" because it is thought to have nurturing and calming properties. Lepidolite provides comfort to those who are feeling stressed or nervous. It opens the mind and calms the higher self.

LEPIDOLITE: Lepidolite is associated with the Throat Chakra, Heart Chakra, Third Eye Chakra and Crown Chakra and works wonderfully in balancing these chakras. It dissipates negativity and provides inner strength to heal anxiety, stress and depression. It helps one to move forward into the future by diminishing external blockages caused by emotions and feelings. Lepidolite helps to bring a sense of awareness, giving one the guidance to think before taking action. In addition, Lepidolite attracts good luck and drives away negativity. It is known to bring success in business and career.
Share
View full details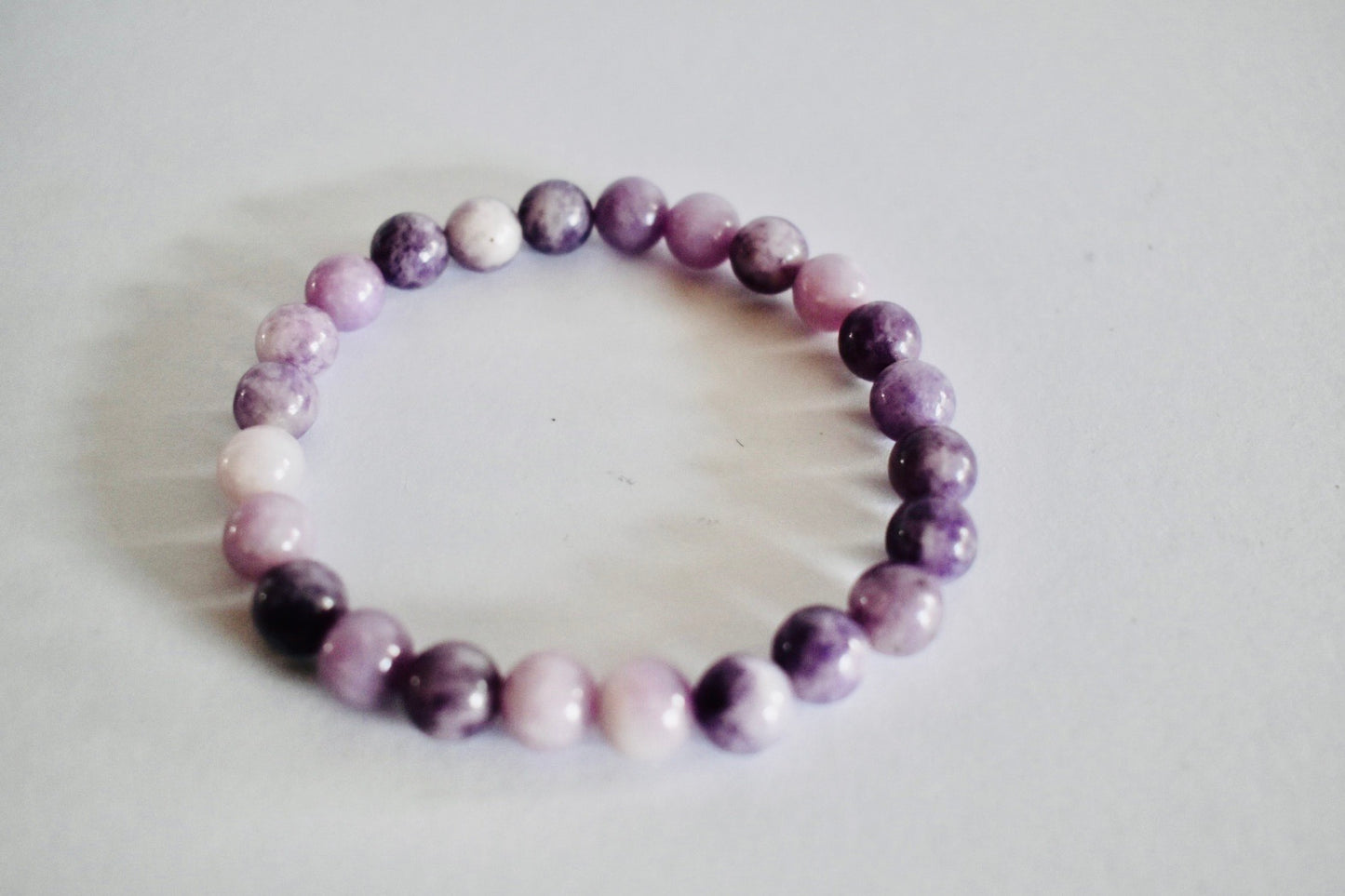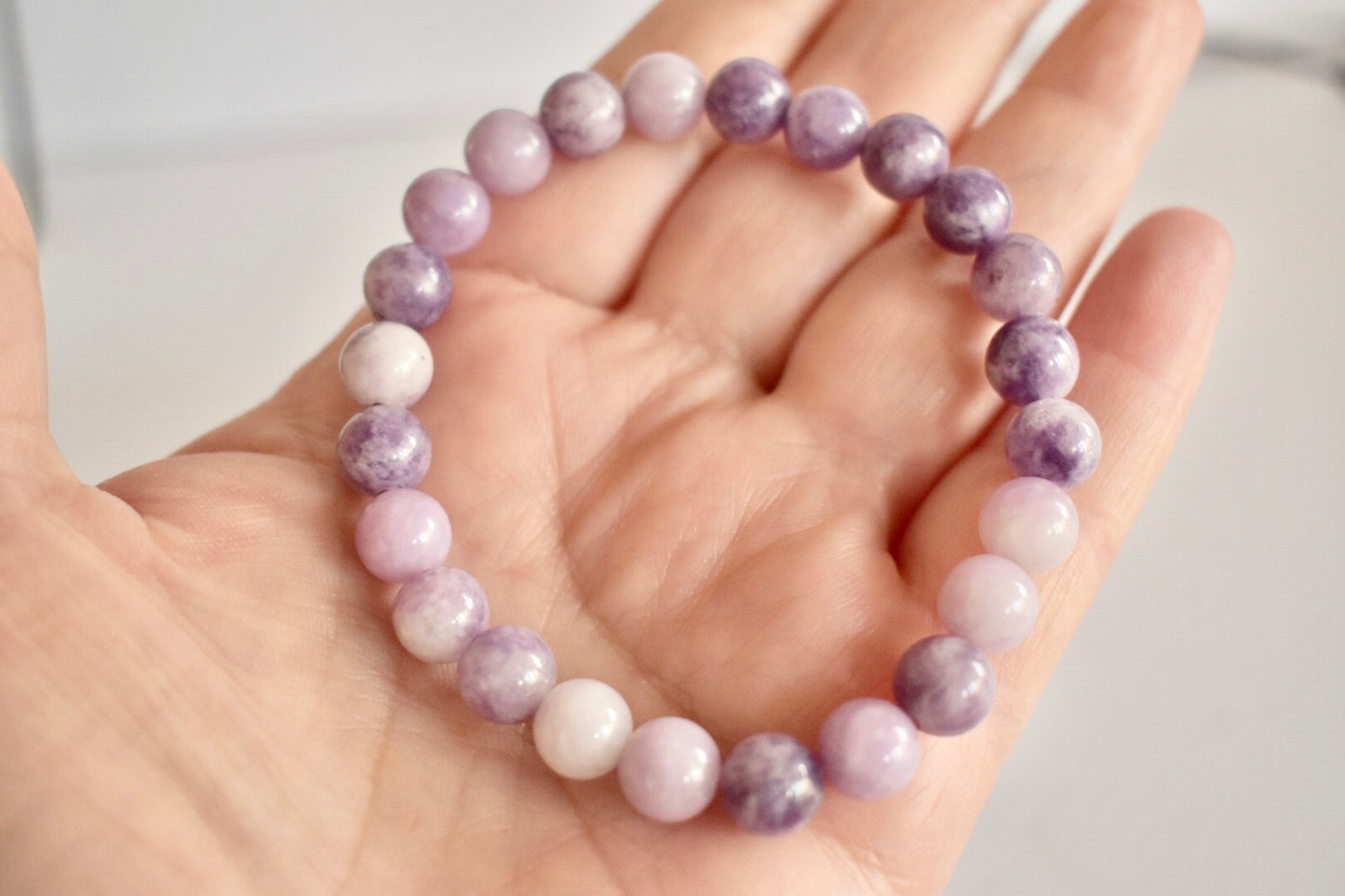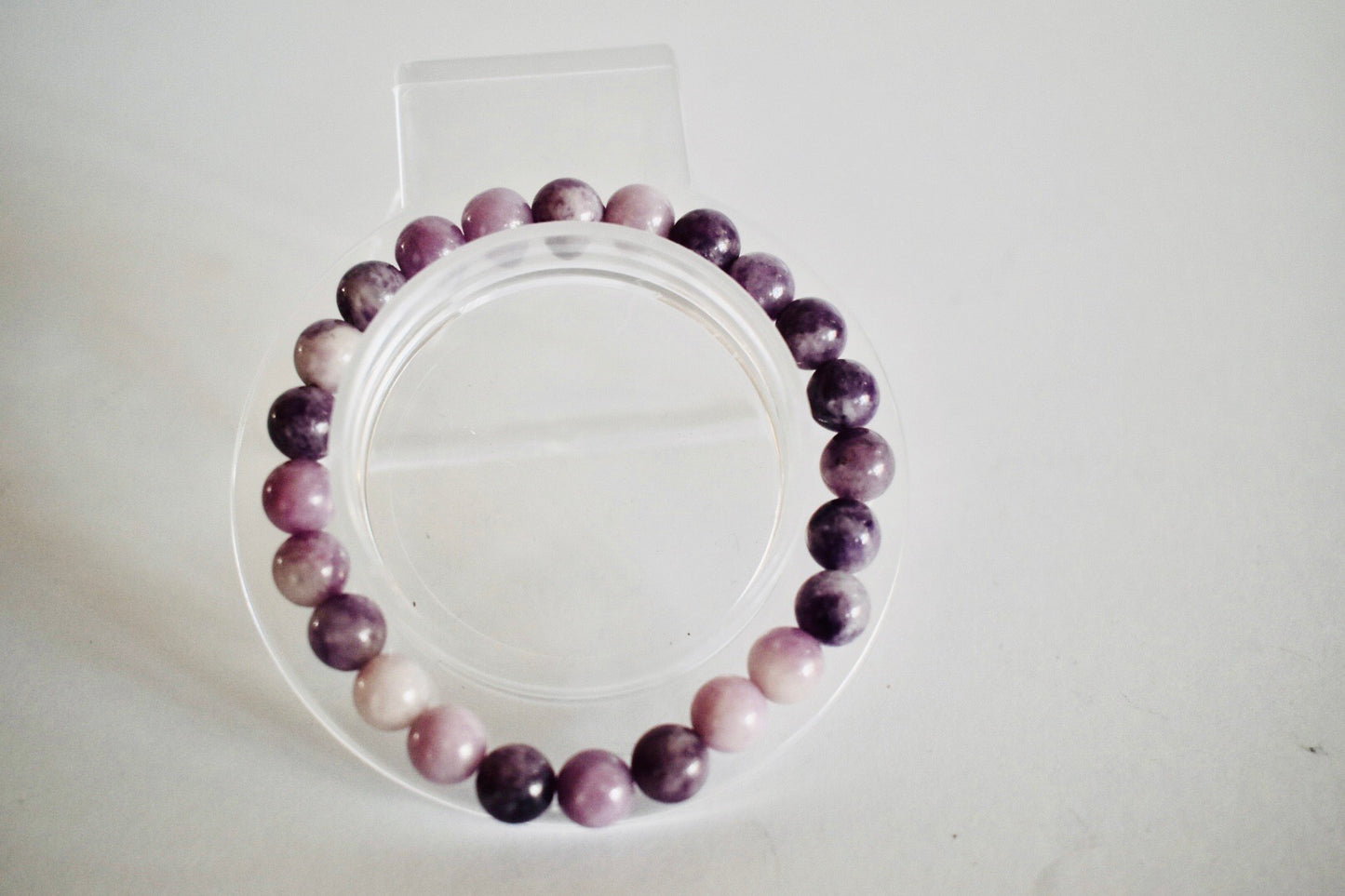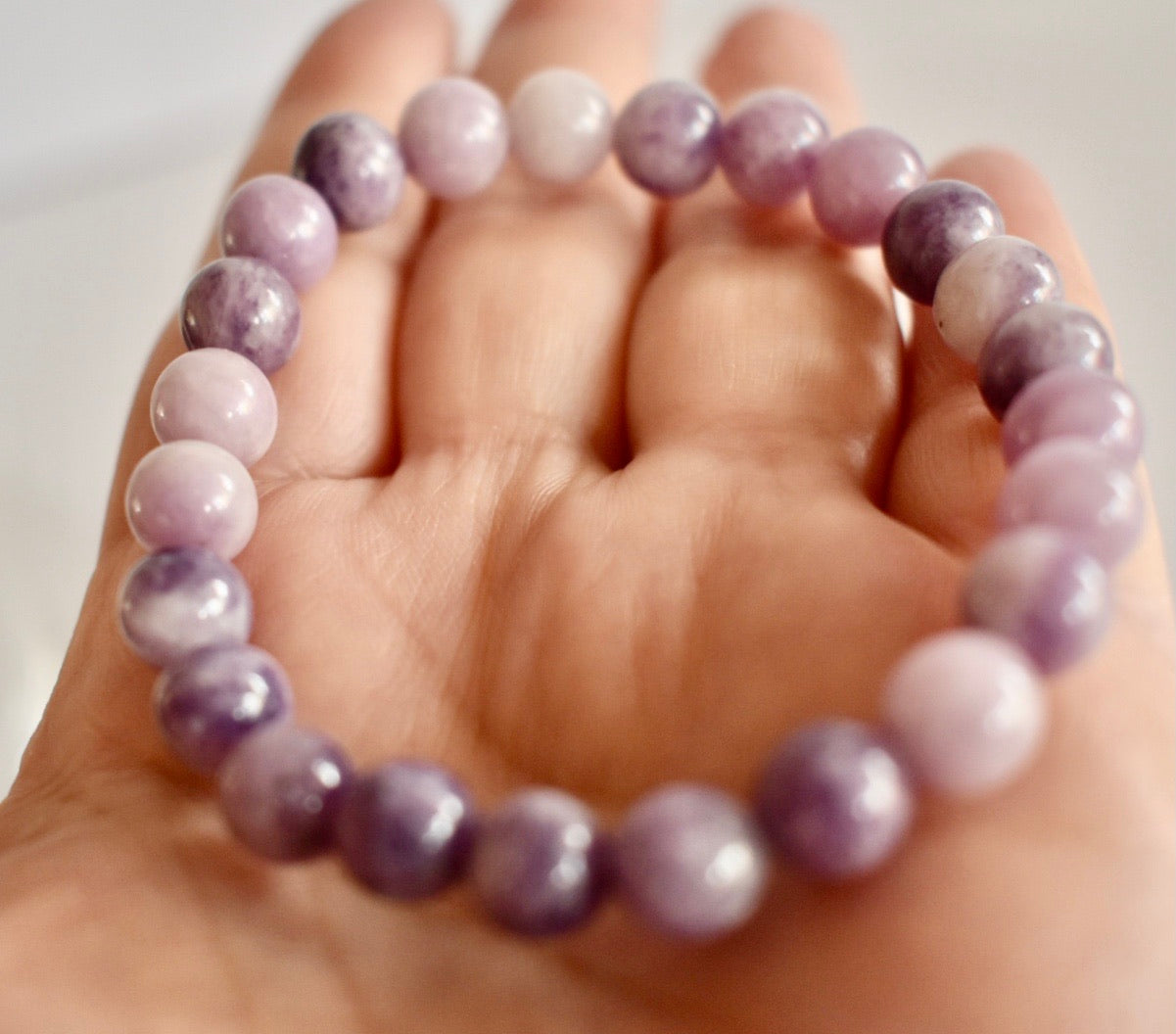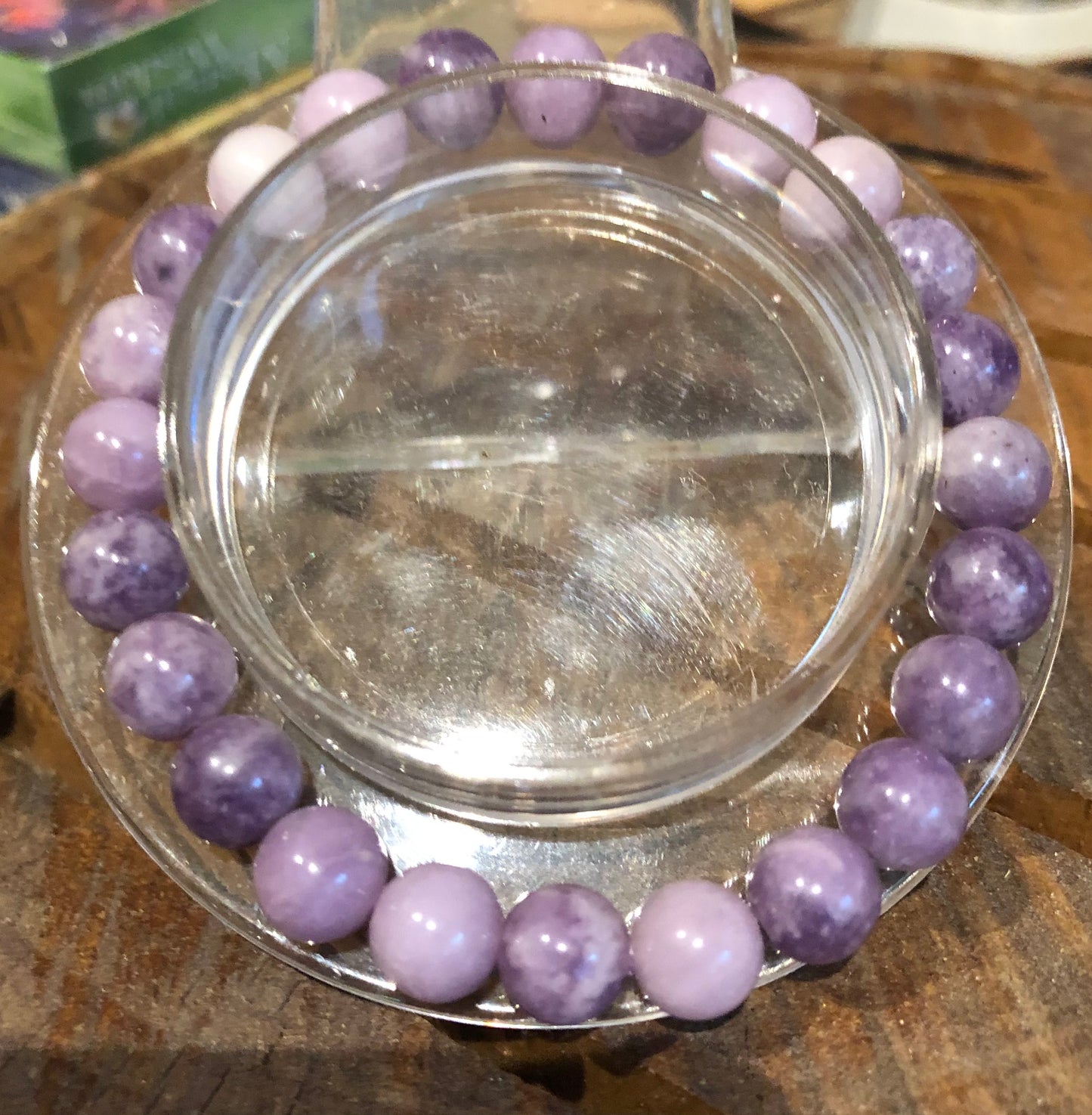 Why Alma Yoga Products?
Crystals Selected One By One

Our Jewellery are Handmade in Australia, (my Studio)

All Of Our Crystals & Products Have Been Ethically Sourced

Affordable Prices for everyone who love crystals