Regular price
Sale price
€15,95 EUR
Unit price
per
Sale
Sold out
Selenite Angel - Hand Carving 
Approximately 6" x 4" x 3"
Satin Spar
What?  Selenite energy accompanied by an Angel?  Awesome!
The pure vibration of white Selenite increases mental clarity and allows you to reach a greater understanding of life's purpose. It instills peaceful calming energy and protects from outside influences that are not in alignment with your higher purpose. It awakens clairvoyance and enhances spiritual wisdom. Selenite is a potent stone for gridding, especially when used in the apex of the grid, or placed in the four corners of your home or room. 
Selenite emits a very high angelic vibration that is remarkably refined, allowing easy access to highly charged spiritual energy. This is an excellent stone for Light Workers, as it opens the Crown Chakra while holding the space for safe spiritual transmissions. It creates an aura of protection, immerses the environment in white light, recharges other crystals around it and opens the mind to new ideas. It can help you explore past lives, or improve your understanding of this one.
We recommend Selenite for nearly every customer in our shop because it is  so readily available, and relatively inexpensive, not to mention its myriad spiritual and cleansing applications.
Selenite is a stone that never needs to be energetically cleaned, but cleans other stones near it.
Do not place Selenite in water as it is a form of Gypsum and can disintegrate if wet.  Selenite is naturally flaky and fractures easily, so a few spots of your carving may be a bit uneven.  This is quite common with this type of carving.
Share
View full details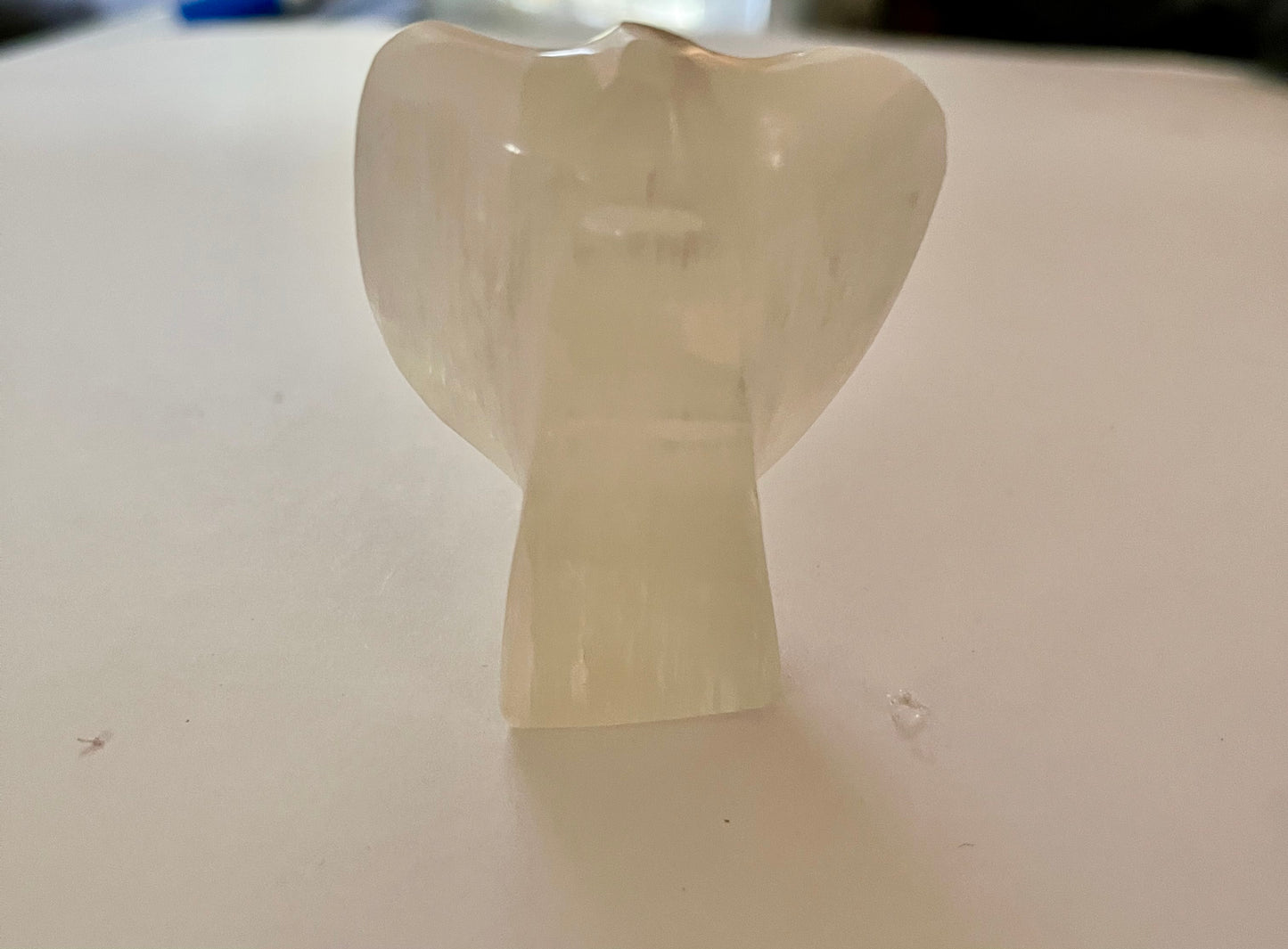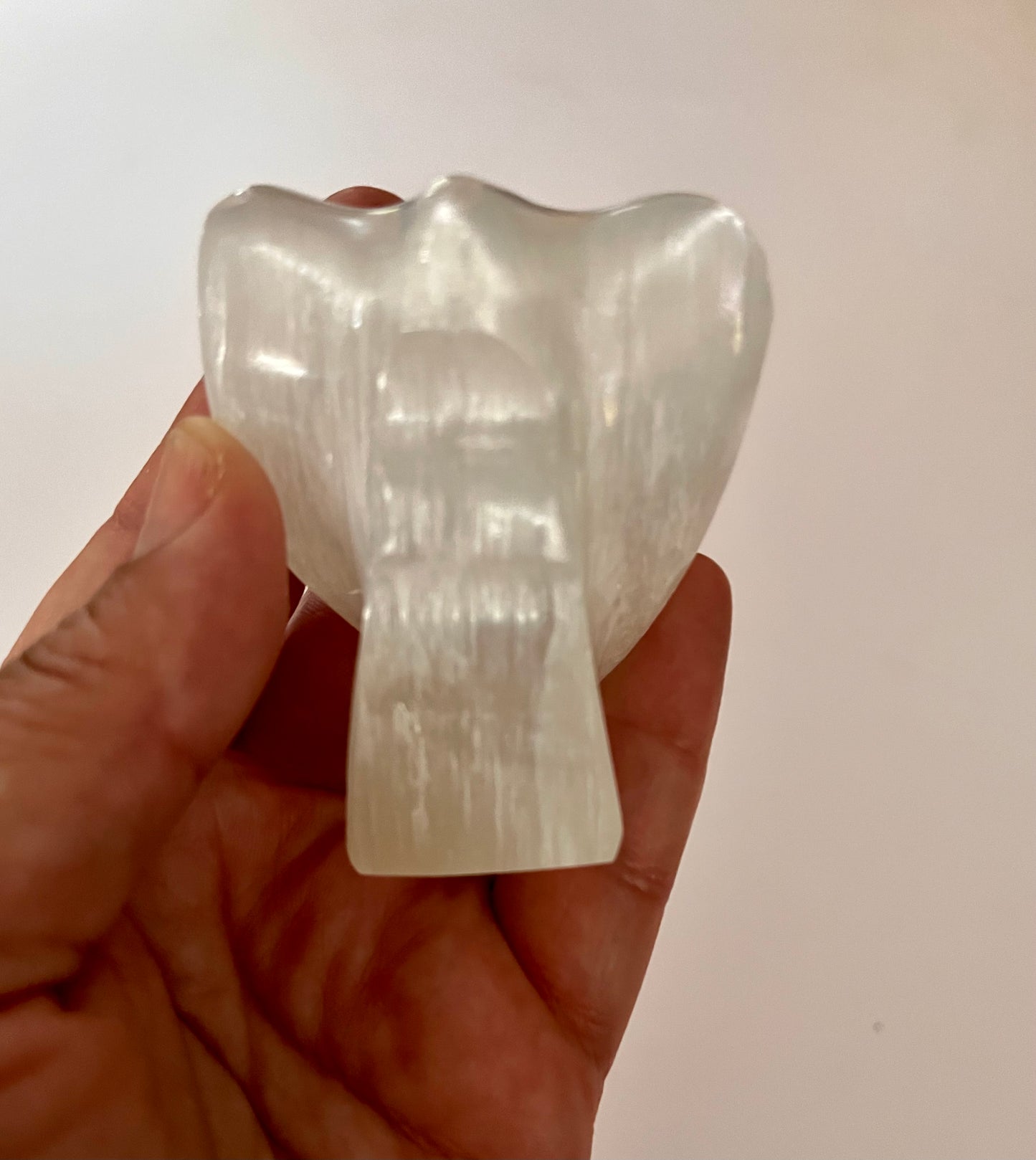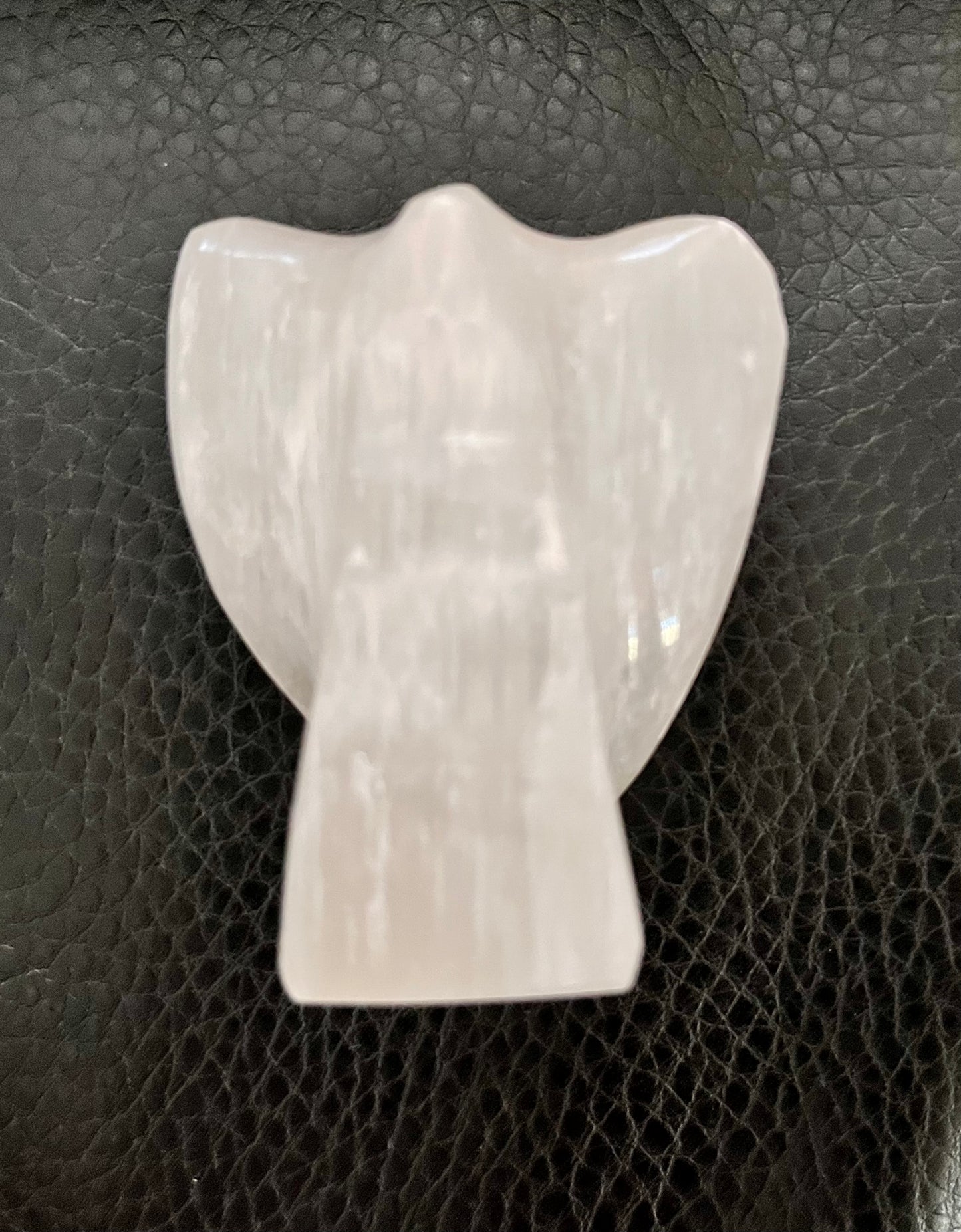 Why Alma Yoga Products?
Crystals Selected One By One

Our Jewellery are Handmade in Australia, (my Studio)

All Of Our Crystals & Products Have Been Ethically Sourced

Affordable Prices for everyone who love crystals