Regular price
Sale price
€11,95 EUR
Unit price
per
Sale
Sold out
Selenite Palm Stone
This Selenite "soap stone" fits so nice in the hand and can also be used as a massage tool.
Place it on the body to clear energy blocks
Selenite is a clear form of gypsum. Selenite can have a very intense energy and it is useful in conducting energy. It can clear blocked energy making it very helpful for opening blocked chakras.
Selenite works well with the energies of other stones. Like quartz it can amplify energy and actually cleanse other stones. It does not need to be cleansed or recharged.
Size of the selenite palm stone
Weight - Approx 78g
Approx - 6cm x 3.5cm
Thickness - 2.9cm
Qualities of Selenite crystal
Selenite is thought to be one of only a few crystals that can cleanse and recharge both itself and other gemstones, especially quartz. Selenite calms and soothes, bringing a deep peace and sense of tranquillity.
Selenite is said to have a very fine vibration and energy to it, which helps with nurturing a clarity of mind.
If you have restless kids or hyperactive kids, perhaps placing one of these in their room would help in calming them.
Share
View full details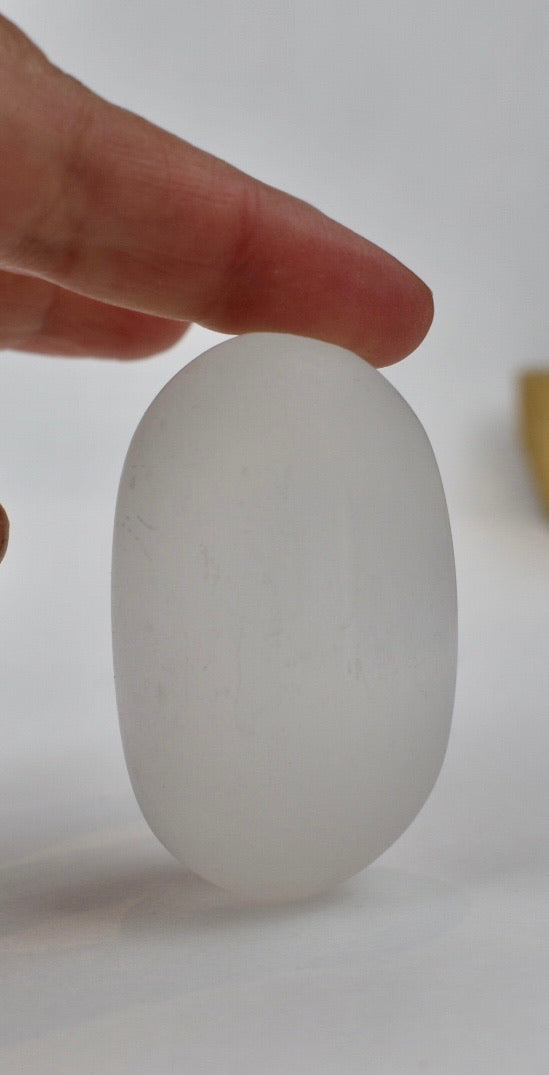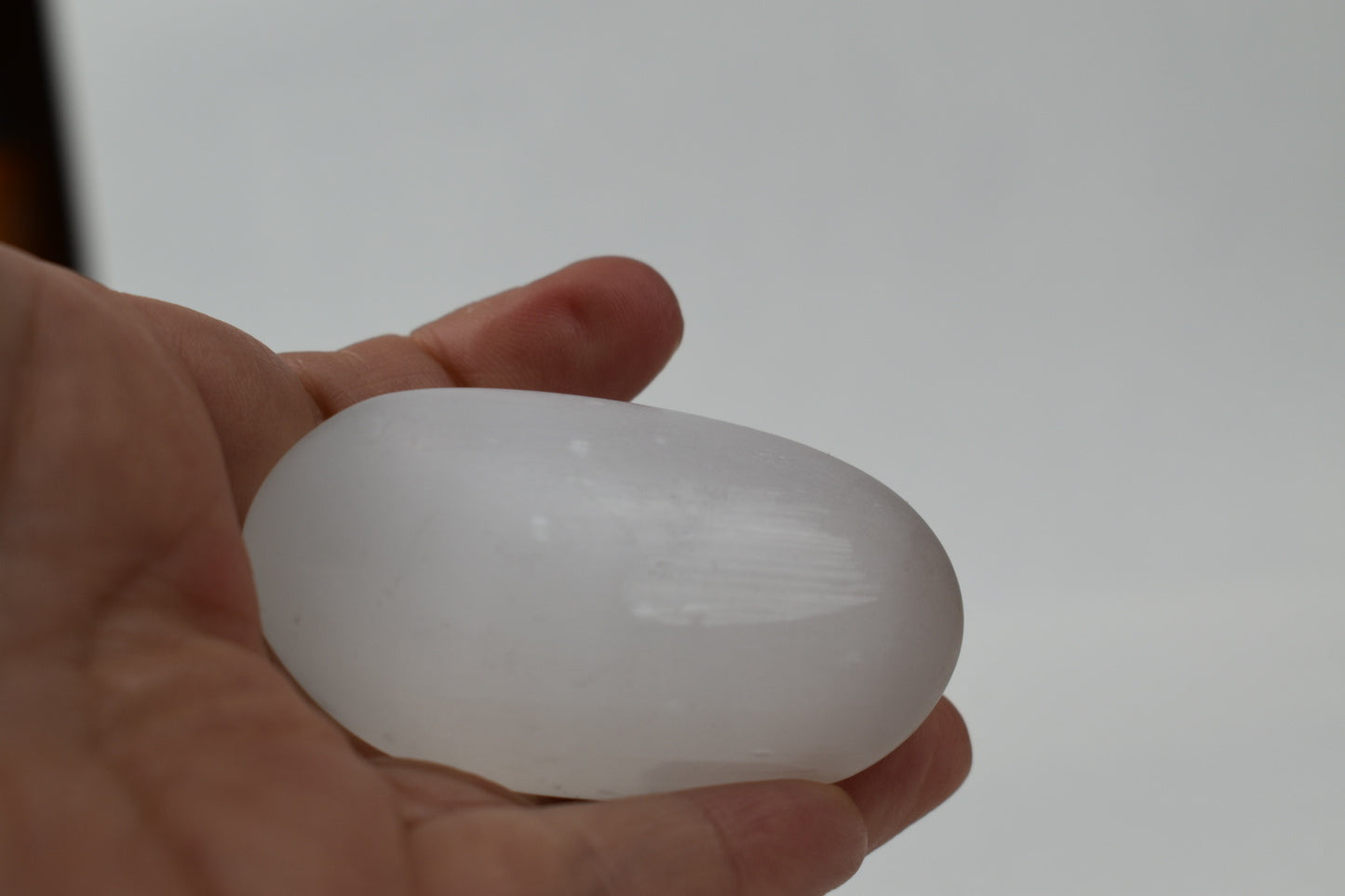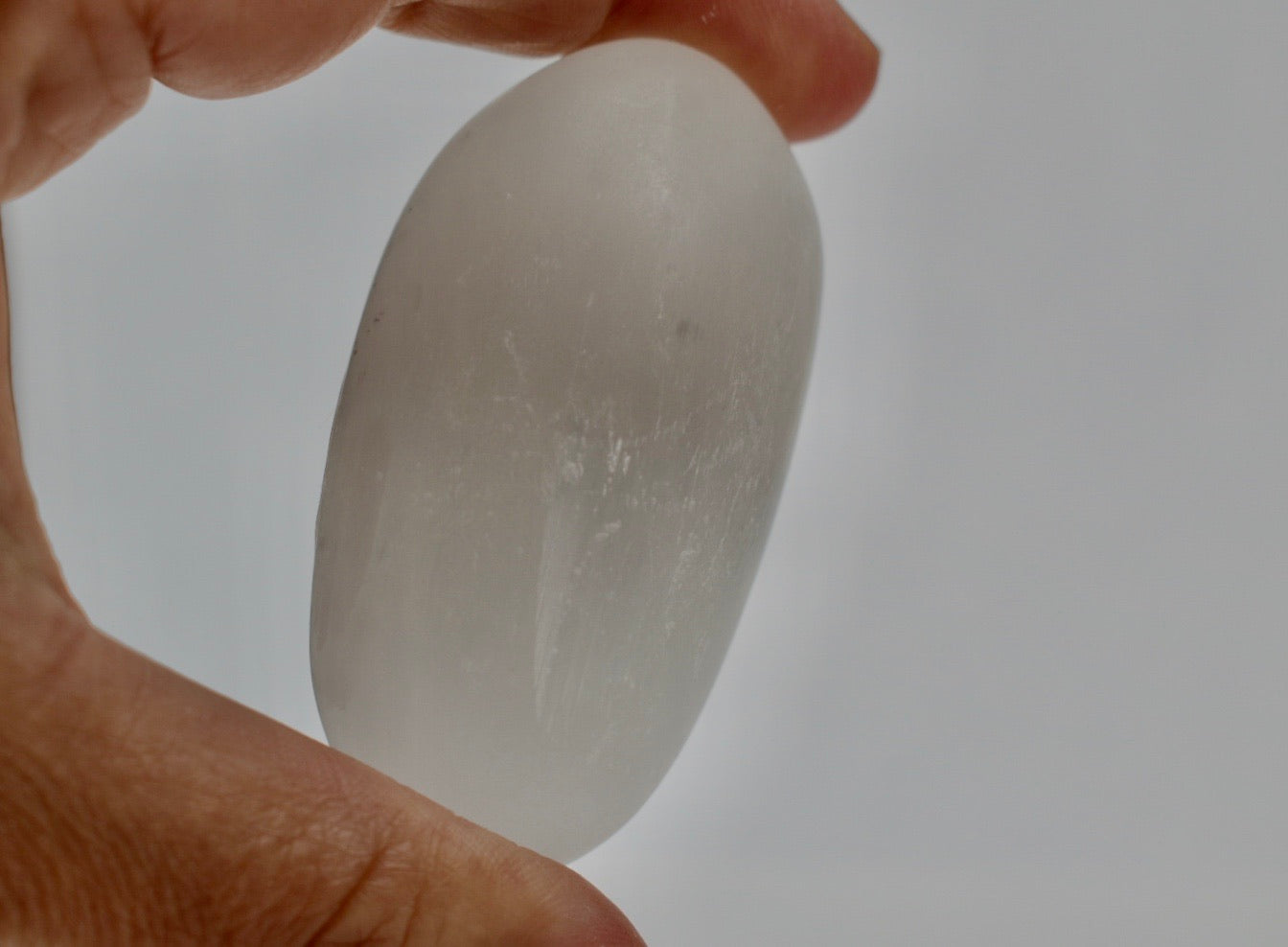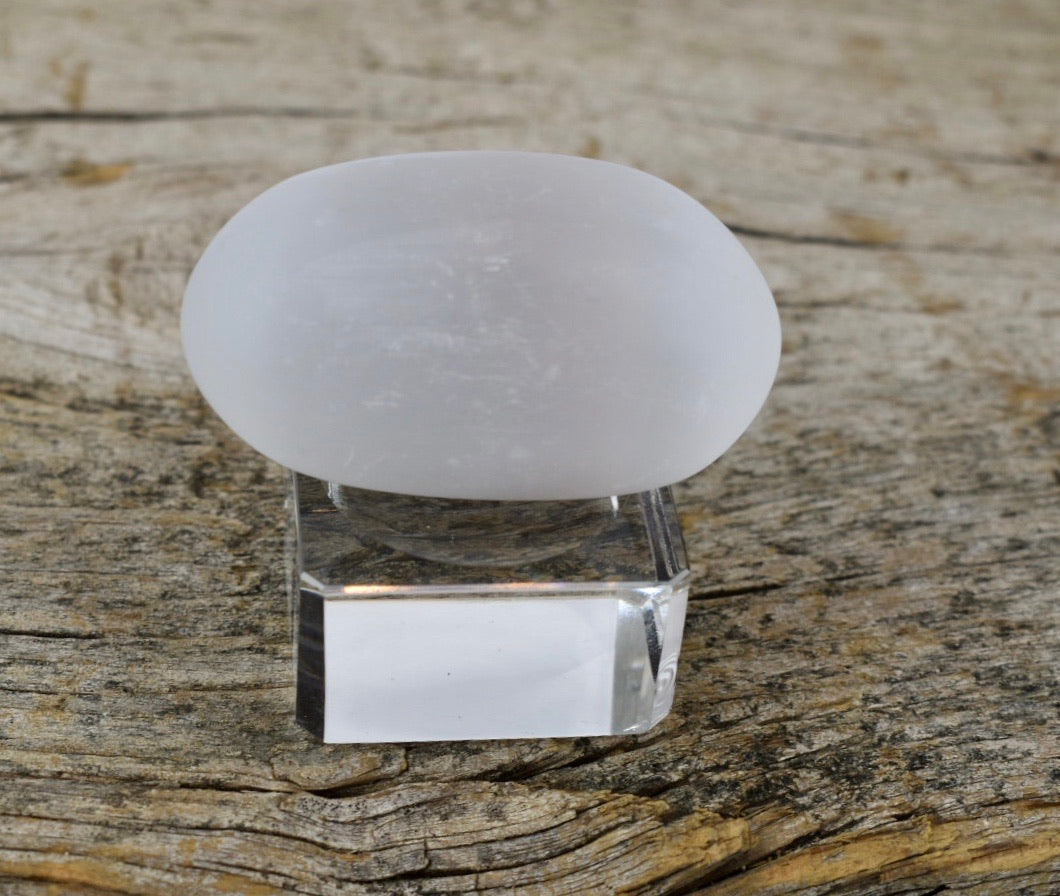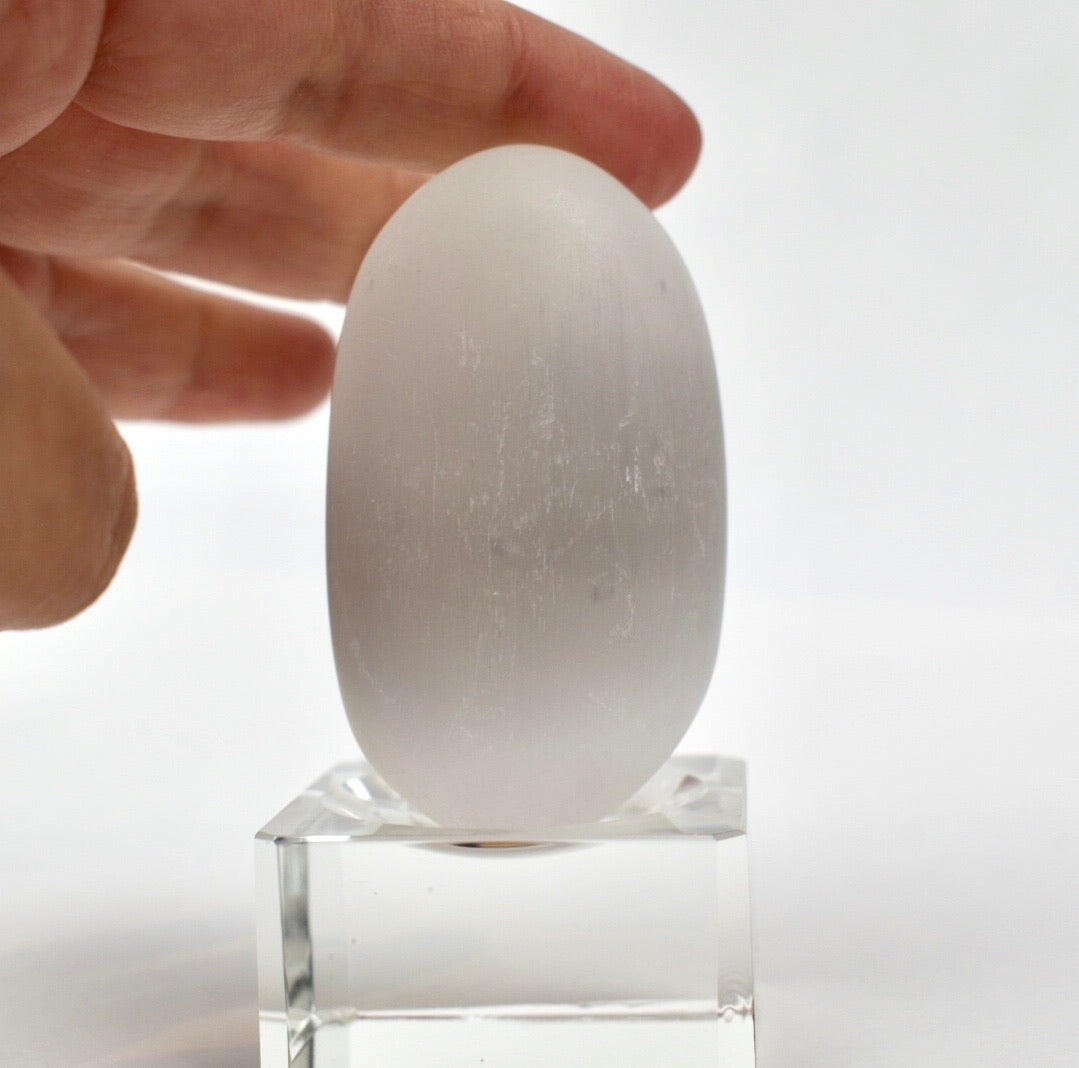 Why Alma Yoga Products?
Crystals Selected One By One

Our Jewellery are Handmade in Australia, (my Studio)

All Of Our Crystals & Products Have Been Ethically Sourced

Affordable Prices for everyone who love crystals