Regular price
Sale price
€18,95 EUR
Unit price
per
Sale
Sold out
Fire Quartz Bracelet 10mm
10mm Fire Quartz gemstone bead power bracelet.
Item Details
Fire quartz, or hematoid quartz or red fire quartz, is used to refer to clear quartz with red hematite inclusions, so metaphysically, you get the stability and grounding element of the red hematite. Hematite is also known to stimulate a healthy dose of self confidence, will power and motivation
This bracelet is created with 10mm red fire quartz and a copper wire bicone focal bead, which is about 6mmx9mm.  
Metaphysical Properties:
Hematite:
Hematite is popular for its strong grounding and protection energies and works with the root chakra. For many people, this stone helps with absorbing and transmuting negative or lower energies, as well as assisting with calming anxieties and worries.  The grounding energy of hematite can assist with raising ones frequency by completing the circuit, as it were, by easing the anxiety one may feel when introduced to new ideas or frequencies.  This in turns leads to quicker integration into the light body, creating an increased balance.  Because this stone is so grounding it is also known to improve concentration and mental focus, which is why it is sometimes known as the "Stone of the Mind."
Share
View full details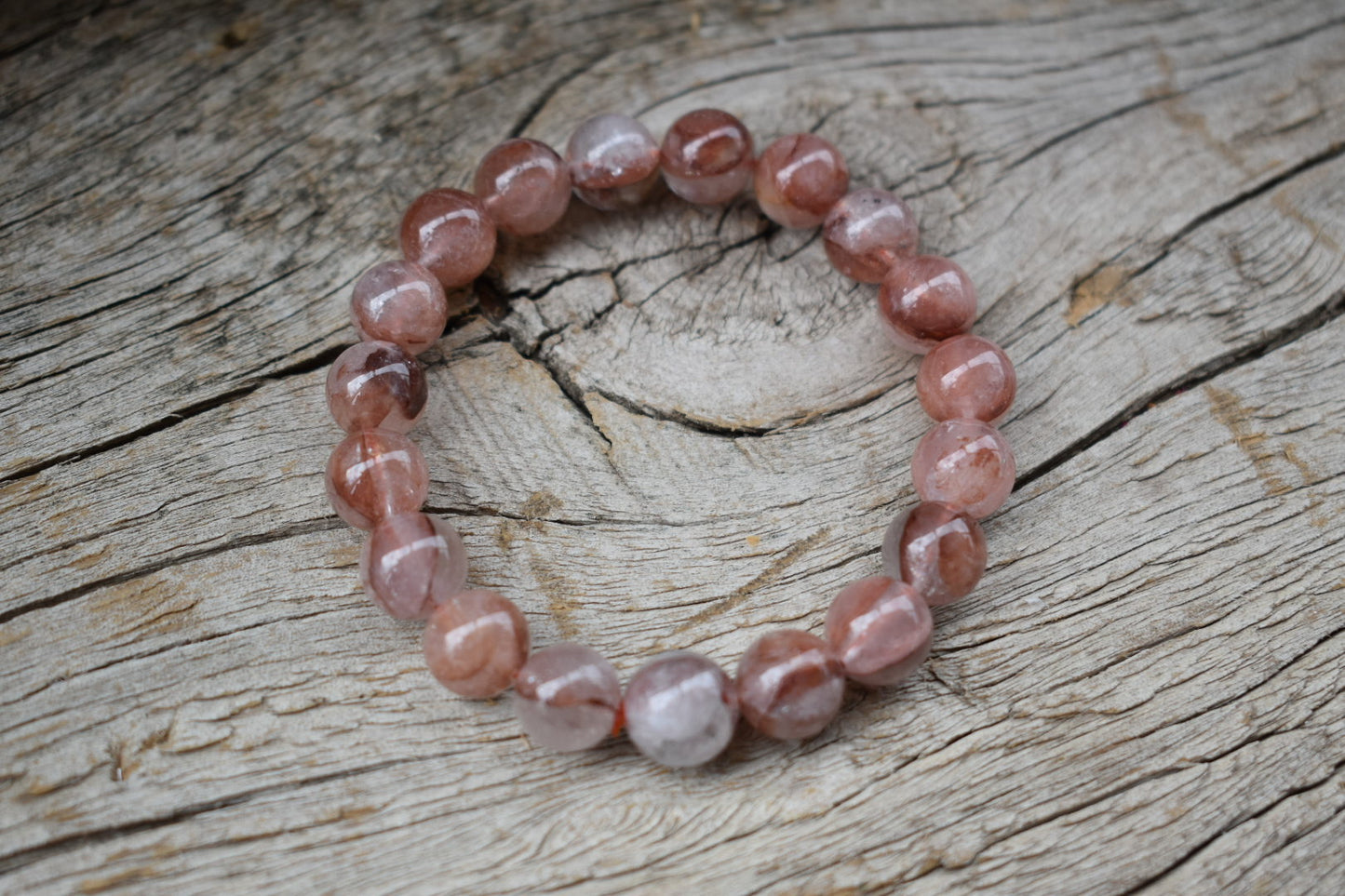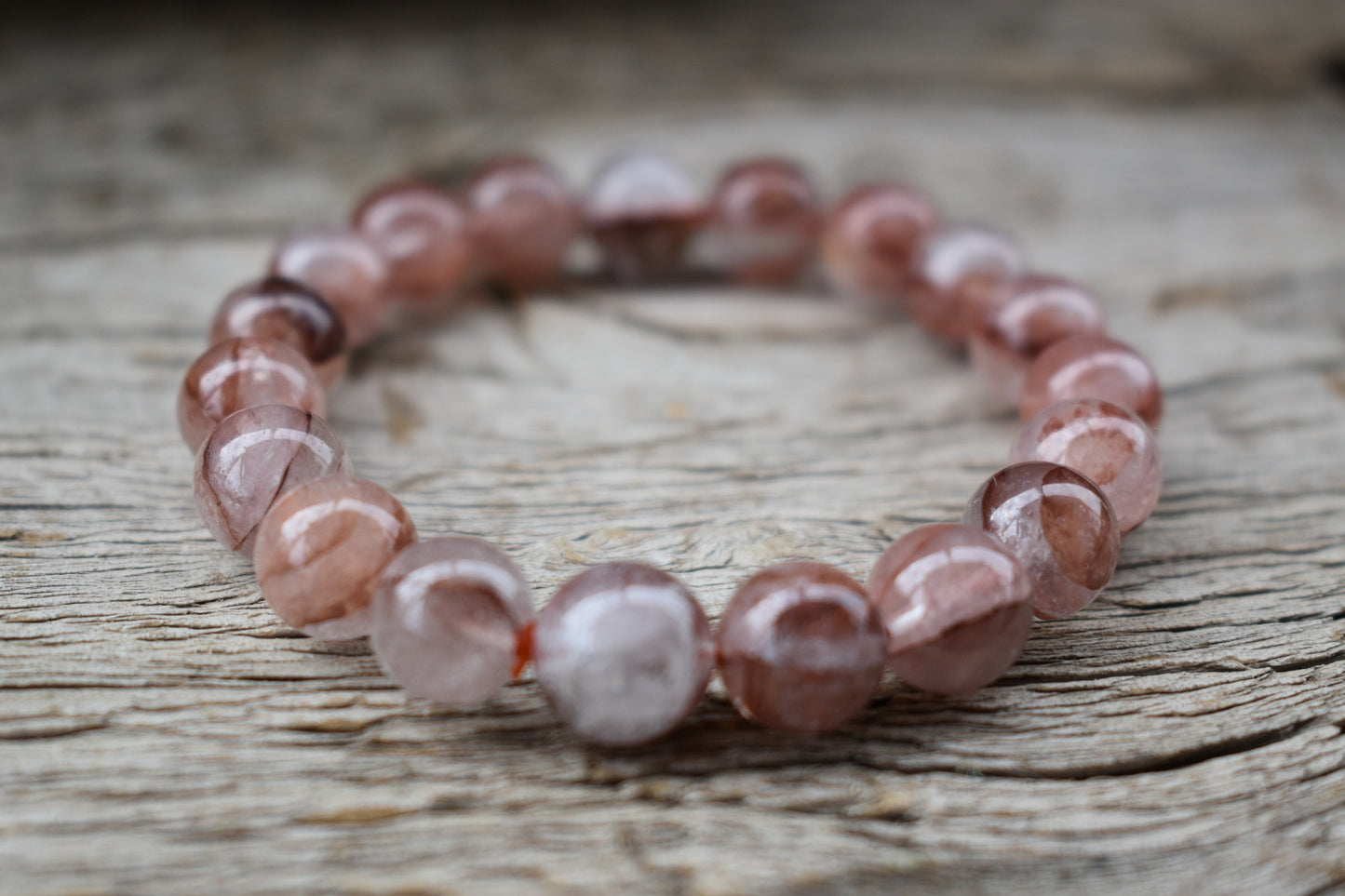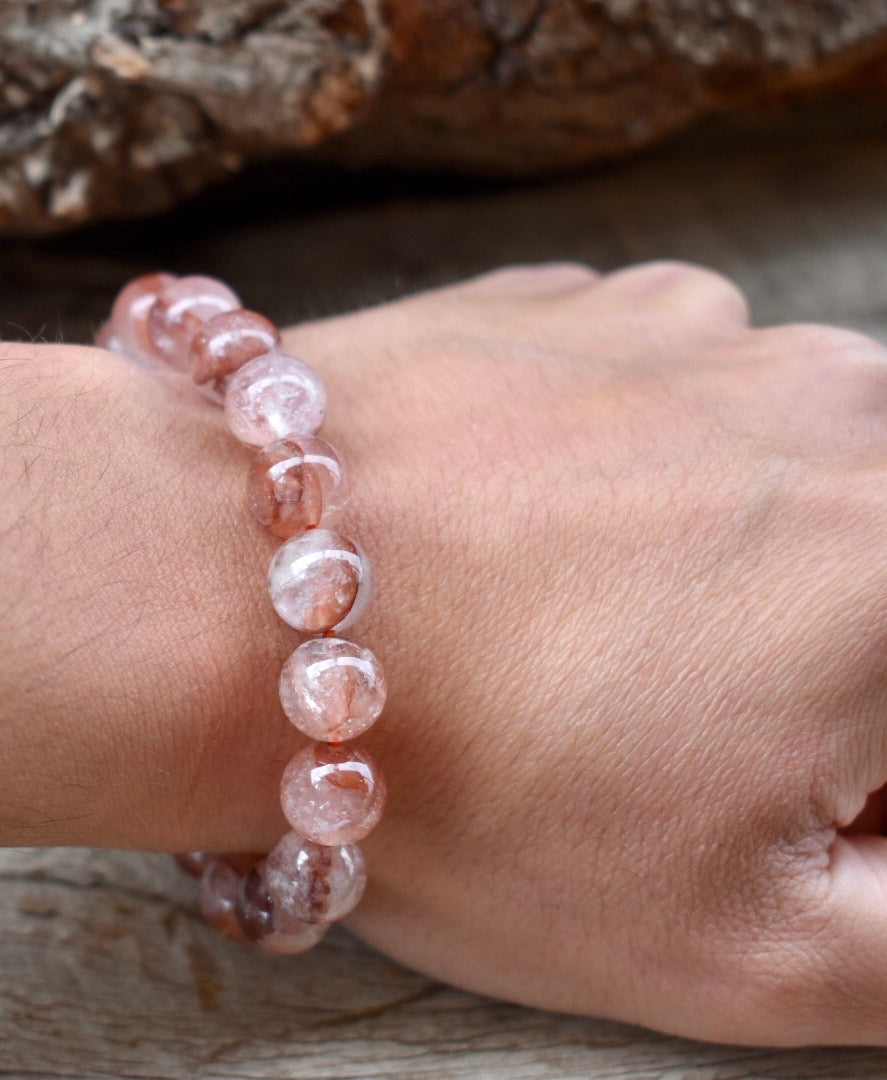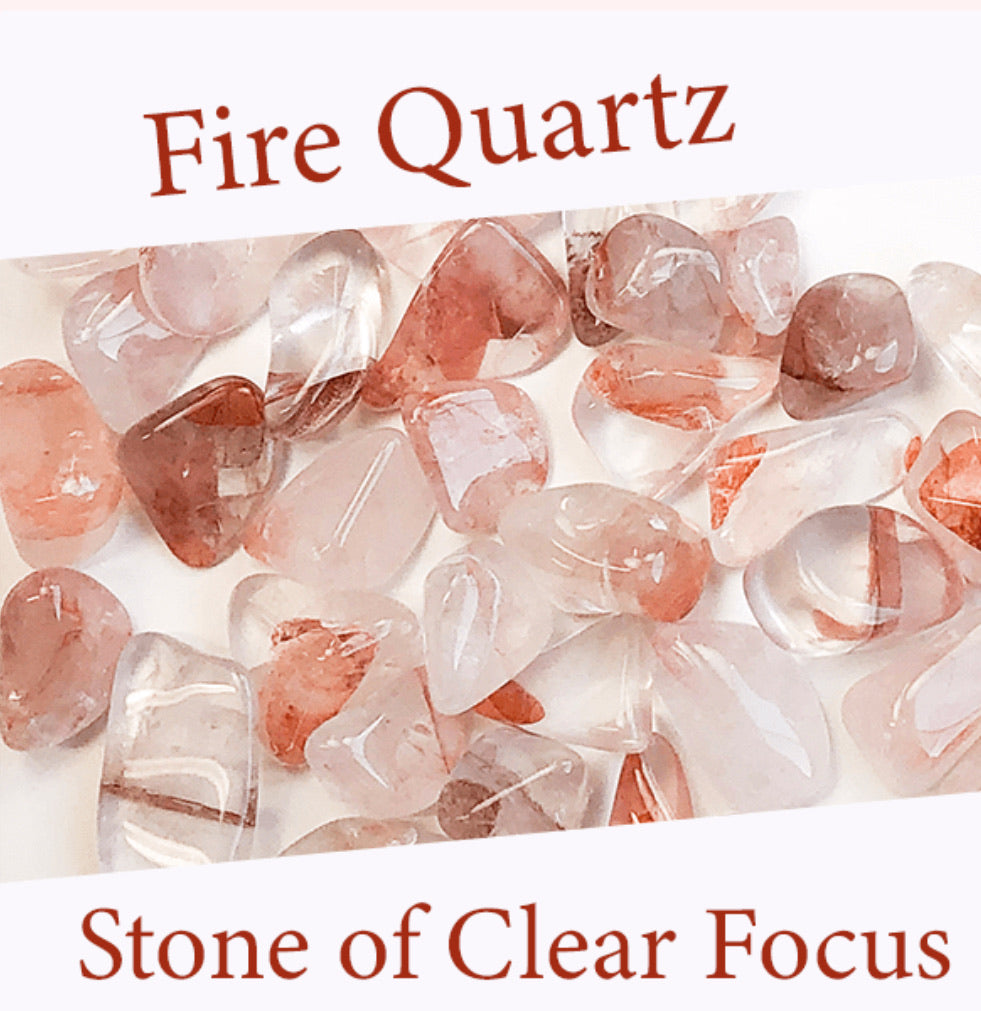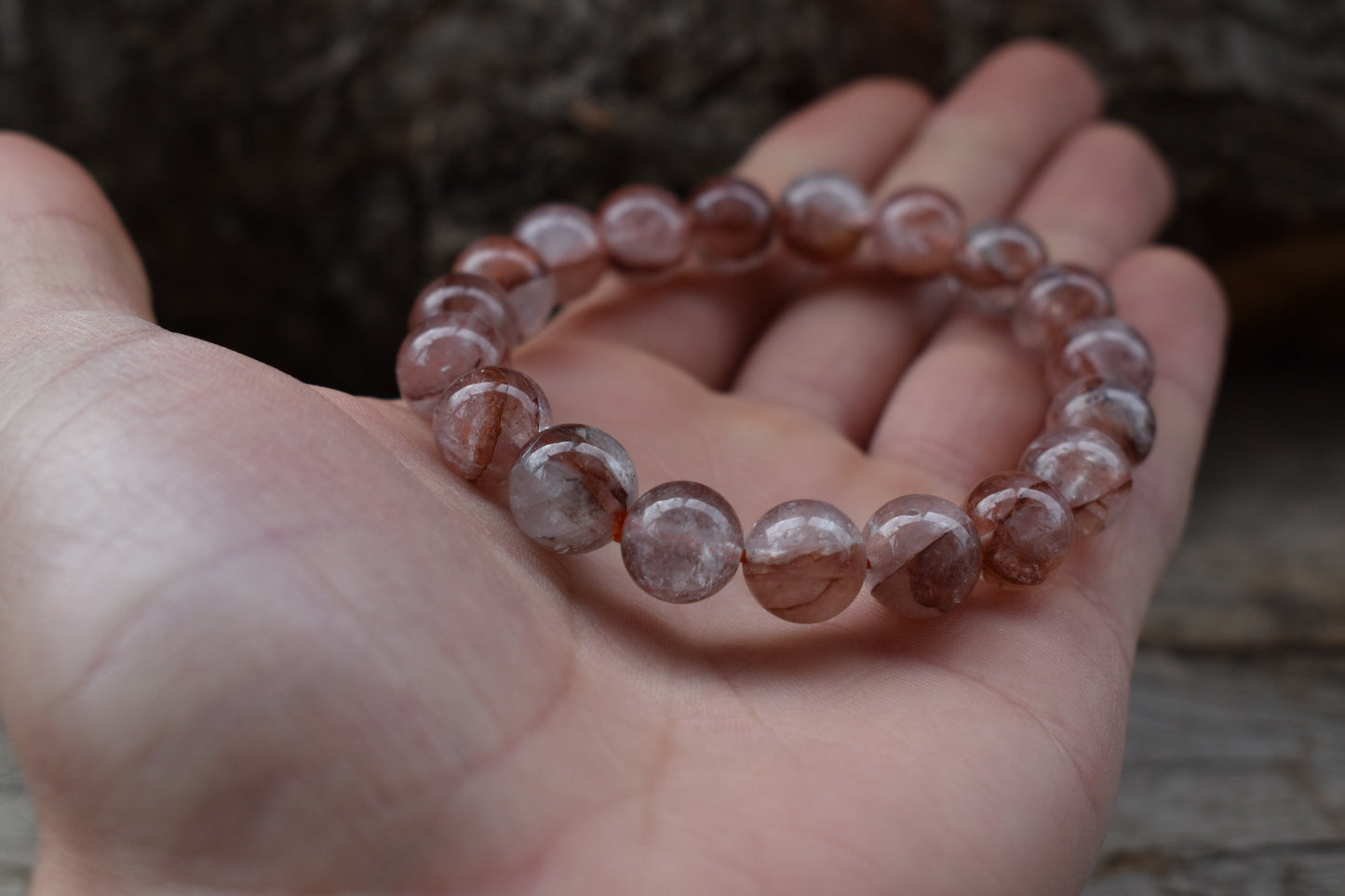 Why Alma Yoga Products?
Crystals Selected One By One

Our Jewellery are Handmade in Australia, (my Studio)

All Of Our Crystals & Products Have Been Ethically Sourced

Affordable Prices for everyone who love crystals